3 Ways Collaboration Between Employees Improves Engagement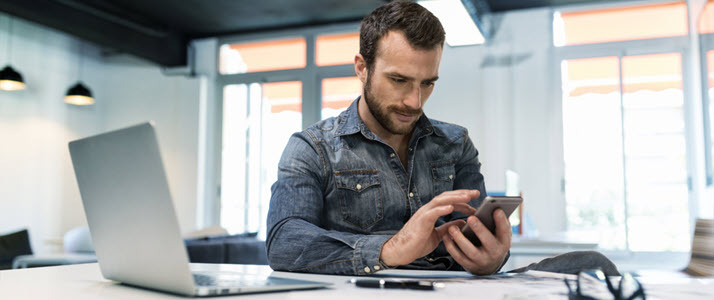 In this piece, Amy Leschke-Kahle discusses the importance of collaboration between employees, which can improve engagement through a cohesive company culture that prioritizes frequent connections, encourages feedback and provides everyone easy access to information.
We can no longer deny how crucial it is for organizations to facilitate collaboration between employees, regardless of their location. A recent report from McKinsey estimates that 52% of employees want the future of work to be hybrid after COVID-19, and Gartner reports that 60% of HR leaders are planning for that hybrid future, with only 1% expecting to have all employees in the office full-time.
Moving forward, some employees will spend more time in the office than others. If the issue of organizational culture is left to chance, businesses will inadvertently perpetuate two distinct cultures: one for in-office employees and one for remote employees.
Maintaining consistent informal communication habits (often through online collaboration tools that provide a proxy for informal, unstructured conversations) must become more intentional to ensure that organizations aren't creating an environment where distance bias impacts the employee experience.
Thankfully, this doesn't require magic — it requires proactive communication. Here are three ways collaboration between employees helps increase engagement.
1. Frequent connections improve engagement
It's not the synchronicity of connections between team leaders and team members that accelerates engagement; it's the quality and frequency of those connections. If organizations want to increase employee productivity and innovation, they must double down on embedding frequent one-on-one connections between team leaders and team members into the flow of work.
This is especially true for hybrid work models, where team members and leaders rely heavily on digital collaboration tools to communicate with one another. For example, a tool like StandOut powered by ADP® is designed to facilitate frequent one-on-one connections through a strengths-based lens, no matter where team members are working.
2. Collaboration encourages a culture of coaching
We all know that the conventional performance review process is burdensome and generally not that helpful. This is mainly because the traditional method is far too time-consuming, negatively focused and limited in scope.
In fact, some 63% of millennials and Gen Z workers would prefer to receive timely coaching throughout the year instead of having more formal performance reviews. A continuous coaching model that provides real-time insights can enable better collaboration between employees and team leaders and contribute to a more positive employee experience.
As a leader, the fastest and most efficient way to bolster employee growth and increase engagement is to focus on team members' strengths and proactively seek out opportunities for them to use those strengths at work. Tools like StandOut provide team leaders with personalized, real-time, conditional coaching tips, allowing them to check in with minimal preparation and achieve optimal outcomes in challenging scenarios.
3. Product integration facilitates collaboration
There are many great tools that can help foster collaboration between employees. However, organizations need to be mindful of the potential for overuse, which could lead to collaboration overload.
One study found that larger businesses deploy an average of 129 different apps, and nearly 10% of large businesses have over 200. Is it any wonder that employees lose efficiency when they spend so much time and energy moving from one tool to another?
When it's difficult to collaborate and employees don't have access to needed information, productivity wanes and the quality of work suffers. Fortunately, product integrations can make it easier for teams to access and share information seamlessly.
When workers can access information with ease, they are more empowered, engaged and productive. In fact, a recent Microsoft study shows that having features and information sources available within Microsoft Teams, rather than switching between apps, can save employees anywhere from five to 15 minutes per day, resulting in a cost savings of nearly $4.8 million over a three-year period. To that end, StandOut® and Microsoft Teams have worked together to rethink where talent activation and collaboration converge, and have created simple, engaging, connected worker experiences to meet employees right in the flow of work. A tenet of StandOut® is to meet employees where they are in their worlds at work by seamlessly supporting them where work gets done. Bringing StandOut® and Microsoft Teams together furthers this mission.
A hybrid future of work calls for hybrid communications
As hybrid work models continue to be widely adopted, it's vital that businesses strive to create a consistent employee experience that's free of distance bias. Firms that prioritize collaboration between employees can shape a cohesive organizational culture where feedback is encouraged, information is easy to access and communication is frequent. By doing so, they can provide their workers with the environment and the tools they need to make their highest contribution.
Contact us to learn more about how StandOut, powered by ADP® and Microsoft Teams can make collaboration between employees easier and more effective.