HR Leaders Can Become Strategic Contributors During International Expansion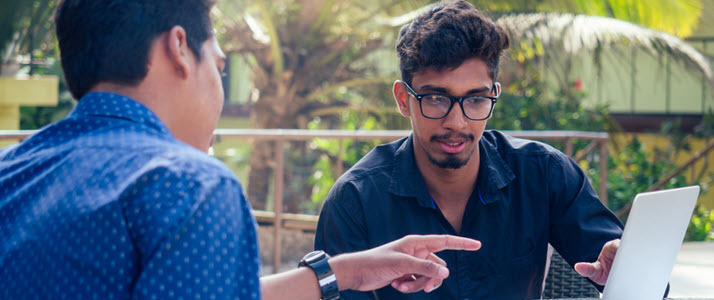 HR leaders have a unique opportunity to bring their perspective to the table and contribute to their organizations' international expansion.
For years HR leaders have worked to demonstrate that they have the skills, business acumen and unique perspective to justify a seat at the C-suite table. Having that kind of expertise and insight at this level is particularly useful for managing human resources in international business. As organizations aim to expand globally, HR leaders must create strategies to proactively address common challenges that would otherwise limit or delay organizational growth.
Increased Global Connection
It is a small world, after all. The global spread of COVID-19 is just one example of how an event can start in a single place and end up affecting people and organizations around the world. Many businesses can no longer assume that their operations are limited to their own country. And in most cases this is a positive development, as organizations that expand their view internationally may discover new means of developing talent, suppliers and customers.
Businesses are indeed poised to expand, and international growth shows tremendous opportunity. In a recent ADP survey of HR executives, Growing pains: The HR challenges of international expansion, nearly a third of respondents (32%) said their businesses increased global headcount by 50% in the last five years.
While most businesses (75%) plan to expand to take advantage of new markets, 67% of organizations are seeking specialist skills and 54% want affordable labor. But managing human resources in international business can be complicated — so complicated that 65% of HR executives said expansion problems have delayed or decreased their organizational efforts for international growth.
Challenges Managing HR in International Business
Businesses can grow internationally in a variety of ways, and each brings its own challenges for HR leaders. Most organizations expand their workforce by establishing regional offices that oversee operations in multiple countries, while others establish offices in individual countries. Some use temporary staff in international markets, and about half grow through mergers and acquisitions, according to the ADP study.
Although mergers and acquisitions were used less often than other growth strategies, businesses that grew this way said they had an easier time managing the international workforce. Businesses that used mergers and acquisitions were also more likely to be larger companies with more resources to make the transition smoother.
Developing a collaborative culture in the international business setting can be difficult. Language barriers, differences in customs and other matters of diversity can be more apparent when an organization is working with an international workforce. In addition, the processes and expectations that are familiar to one group may be entirely new to another.
Recruiting and compliance tend to be the most difficult aspects of managing human resources in international business. Forty-six percent of HR execs said that recruiting skilled management was one of their biggest challenges, followed by 43% who said they had trouble maintaining compliance with employment laws and customs. Another 41% said understanding cultural differences and their HR implications was hard to manage.
Implications for HR
Given the critical need to expand business and meet workforce needs, HR can play a pivotal strategic role in addressing concerns around international expansion. The function has already proven that is up to the challenge, as HR execs worldwide have had to rewrite the playbook of best practices to help their organizations manage employees during a global health crisis.
Similarly, HR execs must lead the way in addressing growth-limiting HR issues. For example, when businesses are expanding into a new country, HR professionals must thoroughly understand the employment market there before recruiting. That means taking the time to build a brand image, understanding that the new location may require a longer recruiting lead time for compliance and relying on local networks and advisors for direction.
It is also essential to learn and embrace different cultures and customs — even as they apply to the workflow — and to ensure that practices such as pay equity and diversity, which may vary in some countries, align with the organization's overall culture and mission.
Managing human resources in international business is an investment, and it is not unusual for management and headcount costs to increase in the process. However, the investment will likely pay off as the organization culture develops and practices become standardized, resulting in positive engagement and production metrics.
As challenging as addressing global human resource issues can be, these matters present an opportunity for HR executives to step in and tackle them proactively by making strategic contributions with significant and lasting effects on their organizations' success.
Learn how ADP can help. Download our guide: The HR challenges of international expansion