Top 3 Strategies to Help Boost Employee Engagement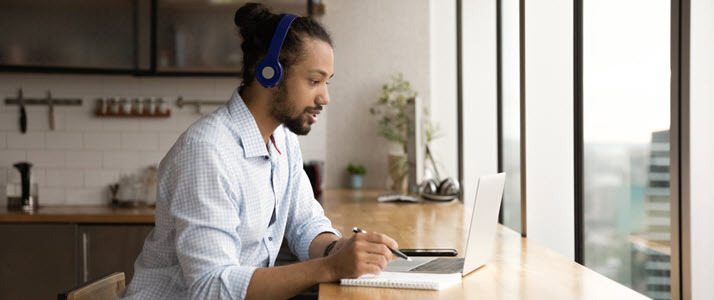 Remote work — at least part of the time — is here to stay. If your organization relies on traditional, in-person ways of assessing performance and engaging employees, it's time to rethink your strategy.
It's no secret that having engaged employees is a win for your workforce and your business. High engagement means employees are more invested in your organization, more satisfied in their job, and less likely to leave for another company.
However, only 19% of workers in the U.S. are engaged today, leaving a significant window of opportunity for organizations that want to hold on to their best people and help them succeed.
With the rise of remote and hybrid work and the accompanying changes and challenges, it's an excellent time to rethink your engagement strategy — especially if your organization still relies on traditional, in-person ways of assessing performance and engaging employees.
Consider these statistics:
Only 2 in 10 employees strongly agree that their performance is managed in a way that motivates them to do outstanding work.

82% of employees are happier when they're recognized at work.

51% of survey respondents say their organization uses survey results to improve the employee experience.
Creating a meaningful engagement plan for a virtual or hybrid workforce requires much more than team-building exercises and Zoom happy hours. It's a chance to solidify your company values and show how you're putting them into practice.

View our new interactive infographic to discover the top engagement strategies your organization should consider — including performance, recognition and surveys — and learn what capabilities to look for when choosing the right solution for your workforce.
Whatever your engagement goals, easy-to-implement tools from ADP® and our partners, available on ADP Marketplace, can help you get started.
About ADP Marketplace
ADP Marketplace is a digital HR storefront that allows employers to automatically integrate and securely share data between their HR systems with best-of-breed solutions from ADP® and third-party partners. Easily discover, try, buy and implement solutions to build a custom HCM ecosystem, all with the simplicity of single sign-on, single data input and single billing.