How COVID Has Become a Benchmark for Attracting and Retaining Talent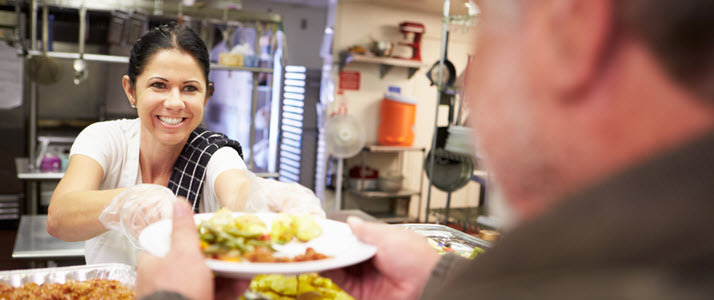 Here are 5 best practices for leveraging your corporate social responsibility strategy to attract and retain employees.
The unique employment market of 2021 has increased the need for employers to assess their attraction, engagement and retention strategies. While these considerations were certainly part of the talent acquisition picture pre-pandemic, the unique challenges brought about in the past year require companies to embrace becoming a social organization. Today any inaction will truly have an adverse impact on attracting and retaining quality talent. That is, employers that contribute to the wellness and social issues in this uncertain world will also reap the benefits in their recruitment and management efforts.
Millennials now comprise nearly half of the workforce, and their generation views corporate social responsibility (CSR) as more important than previous generations when evaluating employers. Eighty-seven percent of Gen Y believe the "success of a business should be measured in terms of more than just its financial performance." This is expected to continue with Generation Z as the oldest of their cohort is now 22 and rapidly entering the labor force.
The new year saw the continuation of the pandemic-related hiring challenges of 2020. Labor force participation rates remain low, particularly among women — at some of the lowest rates since the 1980s, and employers are struggling to find the talent they need. In fact, the national fill rate was 83% in December 2020 — only 83 hires for every 100 job openings. This shortage has impacted wage inflation, last seen at 4.4% in Q4 2020 according to the ADP Workforce Vitality report. Often overlooked, this has demanded that employers highlight their corporate social responsibility values when looking to attract and engage talent. Not only does a strong CSR strategy bolster positive outcomes across the full employee lifecycle, but it also contributes to an organization's ability to innovate, achieve cost savings and financial gains, and appeal to customers, to name a few.
Here are some best practices for using your CSR strategy to attract and retain employees:
Ensure your CSR strategy aligns with your organizational values. It is critical that your strategy aligns with your organization's authentic values. Talent will be able to spot (whether internal or external) when words do not match with actions, which will hurt your ability to attract talent who will be fully engaged with your company's goals.
Highlight your CSR through your hiring experience. Create a clear picture on your career site for potential applicants. Job seekers are evaluating employers' social contributions to the world move than ever before applying. During the recruiting process, it is critical to have a recruiting partner that can provide a positive experience and speak to what your organization stands for. Finally, create an onboarding experience that further engages employees in the company's mission. Workers who feel compelled by the employer's mission will be most likely to be fully engaged.
Strategically source talent. Quality talent will be engaged and perform well in your organization's culture. Create an interview process that screens for these qualities. Again, make sure this is authentic to what your company stands for.
Continue to evolve your strategy. The world is changing, and fast. If 2020 taught us nothing else, it is clear that new, unforeseen challenges will always arise and from those there are many opportunities to grow. CSR strategy encompasses a wide range of social and environmental concerns, such as the pandemic.
Communicate with employees. It is key for employees to see how their organization is contributing positively to society. Just as important as the CSR strategy itself is how your actions are communicated to employees. A strong communications plan will greatly impact the effectiveness of CSR as a means to engage and retain workers.
Learn how you can tackle your biggest talent acquisition challenges — recruiting and hiring.