The Future of Payments: Pay Me Now or Pay Me Later...Just Pay Me!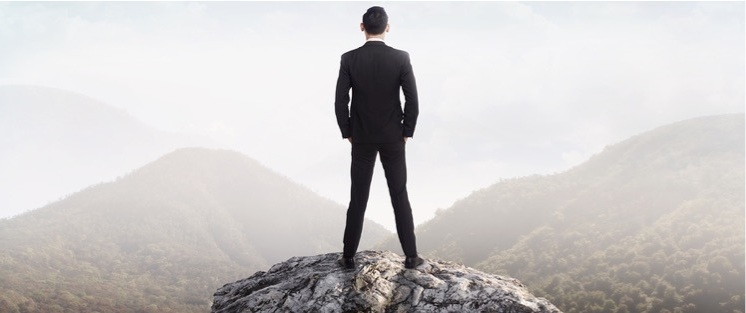 Workers have growing expectations that they will have faster and better access to their wages and other payments. Here's what this could mean for your organization and your employees.
Change in the workplace is as inevitable as new Smartphone technology and will be a constant for us as we continue to transform our businesses to simplify, innovate and grow. In fact, the entire economy is undergoing a transformation. The way we get paid and the way we work is changing quickly. Money is moving faster and becoming more "digital" and more mobile. The number of companies using contingent and freelance workers is increasing and creating a new opportunity for innovative solutions to organize, coordinate and pay them.
The Future of Pay
Mobile payments offer amazing opportunities and potential disruptions that will affect organizations large and small. Your payments strategy needs to account for these major technological and demographic shifts so your business can concurrently meet both your clients' and workers' needs.
At a high level, a sound payment strategy must solve for three things. Speed: How quickly the pay is delivered. Access: How and where workers receive their pay. Engagement: How we engage workers and help them manage their money.
Speed
Workers have growing expectations that they will have faster access to their wages and other payments. This expectation is driven largely by millennials, who by 2020 will represent 37 percent of the U.S. workforce and have considerable influence on how employers treat their employees. Millennials have heightened technological expectations and understand the immediacy that technology delivers.
You can see the influence of millennials in the gig economy. They are largely behind the widespread implementation of on-demand pay. On the other end, fintechs are now enabling workers to immediately access part of their earned but unpaid wages so they can handle emergencies and other unexpected expenses before their regular payday.
A slew of innovations in the payments space allows organizations to reimagine the traditional bank Automated Clearing House (ACH) daily batch cycle orientation. Thanks to applications such as Venmo and Zelle (and eventually technologies like blockchain), money can change hands faster than ever before, allowing employees to be paid for the work shift they finished only moments before.
Access
Digital accounts are becoming the standard option for handling pay and rapidly beginning to replace paper checks. There are an estimated 8 million paycards on the market (and even more direct-to-consumer general purpose debit cards), and their use is growing 15 percent annually. The use of traditional checks, meanwhile, declines at an annual rate of 5 percent.
For workers, while paper checks are a common payment method, they are filled with friction and expense and not everyone has equal access to the digital economy. As much as 15 percent of the U.S. population lacks a bank account (another 10 percent is considered 'unhappily banked'), joining huge swaths of unbanked people in Latin America, Asia and throughout the world.
Without access to a bank account, it becomes difficult and expensive to take advantage of on-line purchases, pay bills, track expenses, set aside savings, etc. For employers, checks are actually expensive as well, and multi-national employers have an even more complex hurdle to surmount: Moving money across borders is slow and very expensive.
Engagement
More than half of employers want to make financial wellness a component of their employee engagement efforts. For years, companies have looked out for employee's long-term financial wellness by offering pensions and then retirement offerings like 401k plans. More recently, there is a focus on helping with more tactical day-to-day financial offerings like bill pay, savings accounts, budgeting offerings, etc.
At the same time, they have a willing workforce. Millennials are frustrated with traditional banks, as demonstrated by almost half of them leveraging prepaid cards to purchase items. Low-wage earners are also more likely to have no bank relationships and crave payment alternatives as well as financial planning and education tools, and more and more people are looking for help to "save them from themselves" with respect to savings and financial planning.
Navigating Change
It's an exciting time for organizations, and finance leaders should be doing all they can to stay out in front of this digital payment evolution. By exploring and investing in technologies that can help further engage their employees, finance leaders can help their organizations navigate the digital transformations necessary to clear a path toward innovation, growth and, ultimately, sustained success.