What to Pack (and What to Toss) When Moving to Cloud-Based HR and Payroll — Part 2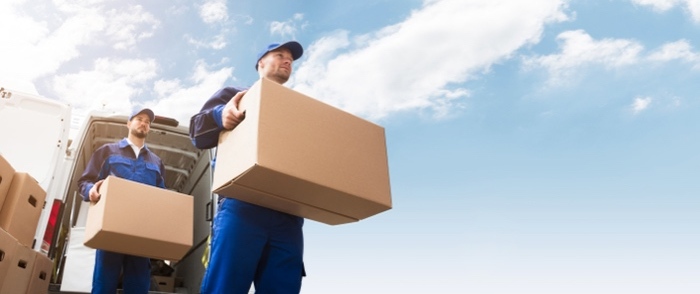 When moving to the cloud, HR leaders should know what services should make the move and which should stay behind.
In the first part of this series, based on ADP's recent webinar, Do You Know What to Pack for a Move to the Cloud?, we covered making the case and obtaining executive buy-in for moving HR systems to the cloud.
But what services should you keep when you make that move? And what should be kept local? Here are some ideas:
What to Leave Behind
While some payroll processes aren't worth saving, others can stay without needing to make the jump. Your best bet is to strategize. Move high-value applications and services first, see what works and determine where you can improve. Slow and steady wins the cloud race — haste can send you off track.
Wondering what needs to stay on-premises? While there's no hard-and-fast rule, organizations are often best-served by leaving behind:
Mission-critical data — The biggest advantage of next-generation clouds for payroll isn't that they let you offload resource loads and compute requirements; it's that they grant the ability to link disparate data sources and solutions across public, private and in-house stacks. Because of this, businesses should leave mission-critical payroll data behind rather than moving it to the cloud. While some processes will require data shifting, ensuring that you always have at least one local backup is essential.

Security solutions — Local security solutions aren't designed to handle the volume and variety of data generated and processed in the cloud. While existing firewall and intrusion detection tools should remain in place to defend in-house assets, attempting to apply these solutions to cloud-based HR and payroll deployments is an exercise in frustration — and it can open critical gaps for malicious compromise.
What to Take Along
Some things are worth bringing when you make the move. Typically, this includes any payroll processes that are essential for day-to-day business functions or complex enough that re-architecting them would be more time (and money) than it's worth. Common examples include:
Compliance toolkits — Compliance is the new payroll watchword. For wage payments, employment tax, tax credits, W-2 management and health and unemployment claims, robust compliance is a necessity to ensure staff privacy and avoid costly fines. You need smart compliance solutions that work equally well on-premises and in the cloud — and ones that can transition seamlessly across both. With more than 4,000 dedicated BU resources and 60 years of compliance experience, ADP can help streamline your cloud compliance transition.

Reporting frameworks — Efficient and accurate reporting is critical for payroll success. Reports form the basis of government and agency audits, and streamlined reporting procedures that are both accessible in the cloud and actionable in-house are essential for HR teams to ensure they're meeting key compliance requirements. Here, organizations can leverage strategic alliances between payroll and ERP providers that offer repeatable, scalable integrations across systems of any size and composition to ensure report consistency and accessibility.
With today's public cloud alternatives, it's no longer a question of if organizations will move ERP and payroll to the cloud — it's when. Streamlining this move starts with insight, and knowledgeable HR leaders can help C-suites determine what needs to hit the bin, what can stay on-site and what should come along for the ride.
Learn more
Read the first article in this two-part series: What to Pack (and What to Toss) When Moving to Cloud-Based HR and Payroll — Part 1
Listen to ADP's on-demand webcast, Do You Know What to Pack for a Move to the Cloud?