Tips for Maintaining Organizational Agility and Business Resiliency During Changing Times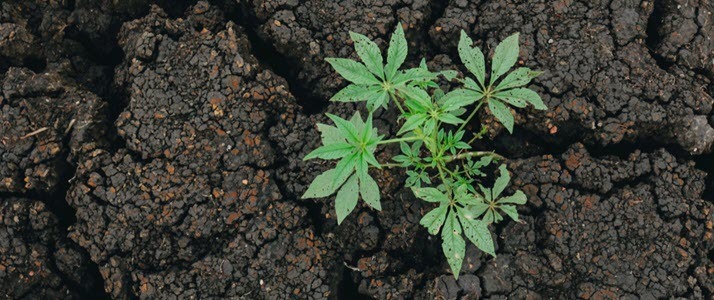 The current landscape presents the opportunity for employers to review and/or enhance business continuity planning, workforce well-being and employer brand / reputation management.
Today's landscape continues to present new challenges for business leaders who must balance the interests of customers and the safety and well-being of their staff. Given the current environment, many businesses are facing lulls and spikes in customer volume and labor needs. As a result, some are adjusting and transforming their current business models to support the needs of their communities and the marketplace.
Staying Agile in a Transforming World
Right now, employers are looking for guidance and best practices. So, the question is -how do you become agile? First, you must define what agile means for your organization. If your company were better able to move swiftly and adapt to change, what would you do differently?
Would you…
Do a better job of listening to customers?
Redesign the customer relationship?
Use new technology or service model?
Innovate versus adapt?
With these questions in mind, employers must consider how the outcomes will be impacted. The answers need to be specific and relevant to your business. Employers also need to understand the barriers and enablers. Meaning, what prevents you from being agile today?
Is it organizational skills and capabilities?
Lack of collaboration and communication?
Rigid policies and practices?
Maintenance of legacy products and services?
Or is it budgetary constraints?
Organizations also need to consider what aspects of your workplace culture needs to change and what stays the same. This is complex, and in order to do all of this, you need to start evaluating your business strategy against the market environment.
Assess Your Organizational Capabilities
The current landscape presents the opportunity for employers to review and/or enhance business continuity planning, workforce well-being and employer brand / reputation management. That means this is a good time to assess your organizational capabilities, HR and payroll practices, tools technology and skillsets. HR and payroll are more mission critical than ever. Regardless of market dynamics, workers rely on accurate and timely payroll.
Now more than ever, organizations are becoming agile. As a result, HR and payroll are under pressure to deliver results in a rapidly changing work environment. Teams, departments, and business units must be nimble as they continually shift gears and pivot. Along the way, it's important to provide decisive and empathetic leadership, as well as clear, timely communications.
Agile Payroll Practices
Agile payroll practices refer to the ability of the payroll department to perceive and respond to change rapidly. This includes people, process and technology. The key question you must ask yourself is: "does your payroll department have the right tools, skills, policies and practices needed to be agile?"
The right culture and skills can make a huge difference and can inspire confidence, eliminate mistakes, and help boost productivity. Employers should focus on the decisions they can make now that will improve their relationship with their employees and customers today and in the future. If you anticipate that your company needs to alter or modify product or service offerings, consider communicating that to your customers as early as possible.
There is no one type of culture that is distinctively "agile." There are specific behaviors that can inhibit or promote open collaboration and agility. For example,
Is it common in your organization to set clear goals and expectations?
Are roles and responsibilities clearly defined?
Are psychological safety and dependability valued at your organization?
Are diverse points of view welcome?
Do employees trust leadership decisions and actions?
Is there intolerance for mistakes or questions regarding a supervisor's direction?
It is better to emphasize simple, basic behaviors and eliminate unproductive processes, rather than trying to teach people how to be agile. The bottom line is that organizational agility requires personal stability. Your employees need to have clear direction and need to know what is expected of them. At the end of the day, it is vital to focus on the outcomes you want and make small adjustments in phases.
What We're Hearing, Tips for Practitioners
During changing times like these, organizations are concerned with the emotional and physical well-being of their employees. This includes the ability to keep their employees connected to the workplace, all while keeping their business running smoothly.
For HR and Payroll departments, it's a little different – people need to be paid, have access to their health benefits, and manage their time information. This includes:
Providing access to policies and procedures, including having your employee handbook online.
Supporting accurate time capture and absence management tools to help employees' access and manage their time accurately. If you are using paper and manual processes, make sure you maintain traceability and store all documentation appropriately.
Maintaining benefits eligibility especially when you change employee from full-time to part-time status, and when your part time employees' hours flex up or down. If your employees lose eligibility for coverage, make sure you offer them COBRA coverage.
Encouraging direct deposit for employees and offer pay cards as an option for unbanked or underbanked employees.
Providing access to self-service tools to manage work-life virtually and leverage technology to improve employee and manager experience. Remember to leverage mobile capabilities, when appropriate, for example, W-2s, pay statement, clocking in and out, requesting leave, checking your PTO balance etc.; encourage self-service wherever possible.
Offering direct deposit enrollment access, and access to wage statements and W-2s electronically.
And, communicating to keep employees in the know.
As you can see, organizational agility and business resiliency is key. And, we believe that organizations that are viewed as doing the right thing by their employees will earn priceless capital in the form of strengthened employer brand and employee loyalty.
Learn more
Get more on this topic. Launch this on-demand webcast anytime: Agile Payroll Practices to Support Your Organization During COVID-19
Updated information for employers can be found here: ADP Employer Preparedness Toolkit — Coronavirus Disease (COVID-19)
Get customizable email templates and in-depth information on direct deposit, recent legislation and other valuable topics in the COVID-19 Employee Communications Toolkit.