COVID-19 Insurance Relief: 4 Key Points for Business Owners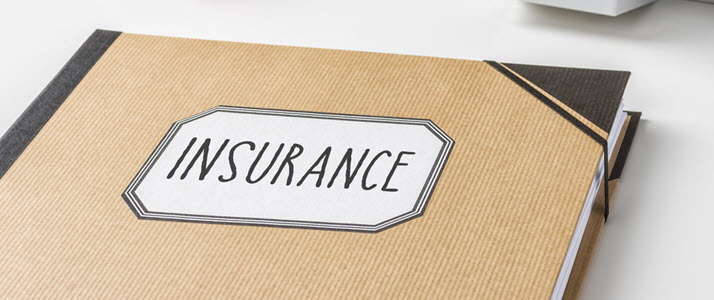 Answers here to four insurance FAQs, including whether your insurance policies could provide coverage due to COVID-19 business disruptions.

As business owners navigate through the new global landscape, they're trying to understand what new legislation and insurance carrier relief measures apply to them. Below are answers to four of the most commonly asked questions we've seen about how the insurance industry is reacting to the global health event.
Q: The CARES Act and SBA relief programs mention insurance premiums be included in loan calculations. Does this refer to workers' compensation insurance, health benefits insurance, or both?
A: The reference to insurance premiums used in loan calculations refers to health benefits premiums only. This means those amounts used to pay for health, dental, vision and medical flexible spending accounts. Workers' Compensation premium is not included.
Q: Will my workers' compensation insurance policy provide any coverage due to COVID-19 business disruptions?
A: Generally speaking, pandemics and viruses are not covered in a workers' compensation policy. Some carriers and plans do have a rider that allows for a pandemic to qualify as a specific call out for business interruption insurance. However, this would need to be looked at on a case-by-case basis. Where it may be covered under a general plan is if there is an actual loss of property, such as if a business had vacated a building due to COVID-19 and a fire were to destroy the property.
Q: Will changes in payroll impact my workers' compensation premium?
A: Maybe. Most states have mandated that a policyholder can request a payroll audit from the carrier at any time, which could potentially reduce premium payments due to fluctuations in payroll. Carriers must comply with this request and they don't have to wait for the end-of-term audit to make premium adjustments. This may allow for increased cash flow for the business owner. Additionally, most workers' compensation carriers are working with clients on payment options, so it's important to check with your specific carrier or broker to see how this could impact you.
Q: What kinds of relief are being offered by health insurance companies to business owners impacted by COVID-19-related disruptions?
A: The CARES Act requires health insurance companies to cover certain COVID-19 related expenses and treatments. While we're still studying the full extent of what is required, many insurance companies with whom ADPIA partners have made special provisions for COVID -19. For example, some carriers are:
Adding off-cycle open enrollments to allow previously uncovered employees to obtain health coverage
Retaining eligibility for employees that have been furloughed or had reduction in hours
Waiving co-pay or costs associated with COVID-19 testing and treatments as well as waiving certain administrative requirements for providers/members to help make treatment easier
Waiving fees for prescription delivery and are allowing for adjustments to prescription refills. For example, 30-day prescriptions can be refilled for 90 days.
Deploying physicians and nurses to areas that need assistance
It is important to note that there are changes and updates to COVID-19 relief and carrier activities every day. Therefore, business owners should monitor the situation closely and consult their insurance company, financial advisors, accountants and attorneys to understand which relief options are best.
Resources
Visit ADP's small business resource center for information about the CARES Act and the Families First Coronavirus Response Act (FFCRA).
For information about the Paycheck Protection Program, click here.
Updated information for employers can be found here: ADP Employer Preparedness Toolkit — Coronavirus Disease (COVID-19)
The information provided by ADP is for general informational purposes only and is not legal, accounting or tax advice. The information and services ADP provides should not be deemed a substitute for the advice of such professionals who can better address your specific concern and situation. Any information provided here is by nature subject to revision and may not be the most current information available on the subject matter discussed.