Mobile Technology Is Changing Traditional Accounting Practices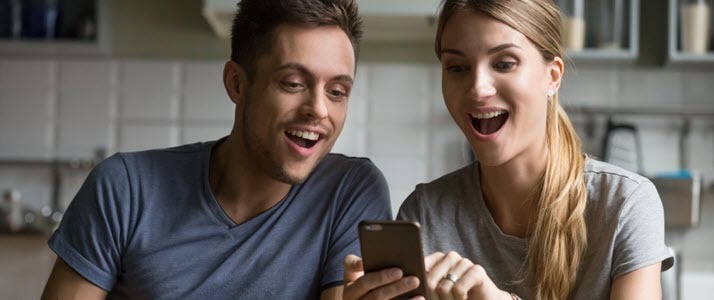 Mobile technology has started to upend traditional accounting practices, and could soon transform the profession entirely.
Mobile technology has started to upend traditional accounting practices and could soon transform the profession entirely. That's the prediction of Darren Root, CEO of the Bloomington, Indiana, accounting advisory and training firm Rootworks.
For the moment, mobile technology has mainly served as a tool for accountants to stay connected with their clients, but it shows signs of soon supplementing traditional desktop accounting tasks. "Mobile is important to communicate with customers," Root says. "You have to look at their texts and emails, but I don't think it's having a larger impact-- quite yet. I do think it's getting ready to."
The Challenge for Small Accounting Firms
Any technological breakthrough in the profession could help small accounting firms surmount their usual struggle to address larger cultural changes in the industry, according to Root. Many accounting firms have 10 or fewer employees. They typically "keep their heads down and crank through tax returns," says Root. That means they usually struggle to reinvent their business to fit the changing times. More importantly, the annual tax season grind of 70-hour workweeks from January to April can take its toll on many accountants and lead to turnover, he says. "Creating an awesome culture in an organization is just a significant challenge."
Accountants Have to Be Like Starbucks
That can change with technology. Root looks at how technology has improved his personal consumer habits and believes accountants can do the same for their clients. For example, just as the order feature on Starbucks' mobile app lets him and other customers skip the in-store line for beverages, ensuring they'll come back another day for the same speedy service accountants can also tap mobile technology to better serve clients, Root suggests in a post he wrote on LinkedIn.
"We should become important enough to our clients that they want to put us 'in their pocket,'" he wrote of the need for accounting firms to offer mobile apps. On-demand appointment scheduling, notifications about offerings and tax deadlines, document exchanges and the ability to pay accounts online should all become standard offerings to improve customer service and strengthen loyalty, he added.
To date, the industry hasn't fully engaged with mobile technology, at least not with how it performs accounting tasks, says Root. Accountants use mobile mostly for communications: texts and emails with clients and internal collaboration tools. "But I'm already beginning to see mobile move beyond communications," he says, citing accounting platforms that offer mobile services.
For that matter, both mobile and desktop offerings can allow small accounting firms to simplify and automate tasks, allowing organizations to finally have the time to address larger undertakings, such as thinking strategically about their customers and addressing employee turnover.
Automation and Cybersecurity Must Be Near-Term Goals
By 2022, Root predicts that accounting could move to a place where a client and an accountant won't even have to meet in an office. They could video chat and also exchange important data via a secure platform. Root stresses "secure" in that prediction. Cybercriminals have learned that accountants have a wealth of information about people. Everything from Social Security numbers to banking information and have been targeting the industry. "Cybercriminals have figured this out and are breaking into accounts and selling data on the deep web," Root says. "Accountants see their livelihoods at risk."
Accounting hasn't taken cybersecurity as seriously as banking has, but that needs to change if the industry wants to move forward with any technological advances, according to Root. Small firms won't be able to do it alone, though. They will likely need help from service providers. The sooner accountants make better use of technology, the sooner they'll be able to start shifting low-value work to automated programs and allow their human employees to focus on human customers. "It certainly should have an impact on growth and improving efficiencies," says Root.
Start Moving to a Mobile Mindset Today
Now in the heat of tax season, Root's suggestions carry even more weight. Accountants can continue to work as they always have, which translates into long hours and burnout, or they can start to make changes that will ultimately transform their firms into modernized, highly efficient businesses.
The goal is to move away from being a heads-down technician, cranking out tax return after tax return, to being a strategic leader. To accomplish this, Root knows that technology is key. Moving to a mobile mindset opens the door to on-demand appointment scheduling; automated tax deadline alerts; the ability for clients to pay invoices, communicate and exchange documents easily and efficiently online, and so much more. All of this adds up to not only a rich client experience, but a far more streamlined operation. And what firm doesn't want this…especially during tax season?
Learn more at ADP.com/accountants.