Workplace Compliance Trends: Sexual Harassment Training and What's Next?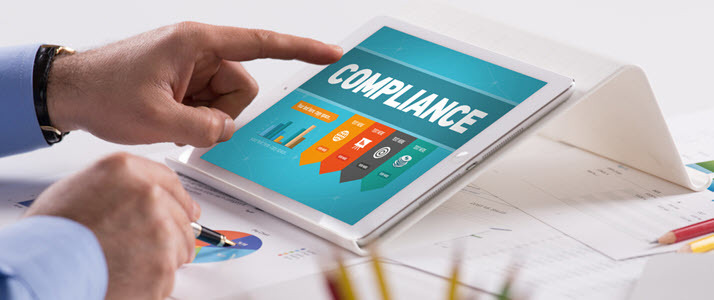 In addition to sexual harassment training, some states have mandated training around workplace bullying and harassment, gender identity and expression, and sexual orientation.
In the ever-changing world of pre-employment compliance, it's important to stay on top of new legislation as well as new recommendations regarding certain statutes. Additionally, it's important to not only review what is going on a country and state level – but also on a municipality level to make sure your business is staying compliant in the hiring lifecycle.
In recent state legislative sessions, five compliance trends have come to the forefront: pay equality; data privacy; ban the box, or fair chance laws; and training, specifically about sexual harassment issues. Let's wrap this series with a look at training related to sexual harassment issues and other potential trends to watch:
Training – Sexual Harassment
Based on where they are located, employers may now be required to develop policies and procedures to address sexual harassment, training employees to raise and respond to sexual harassment issues in the workplace and promote safe work environments. Additionally, in the pre-employment life cycle we have seen companies incorporate similar trainings to associates who are part of the interview process. Several states have also mandated that employers distribute state-created information sheets on sexual harassment. It's important to note that the number of Equal Employment Opportunity Commission (EEOC) cases concerning sexual harassment have risen year over year. In fiscal 2018 (Oct. 1, 2017 to Sept. 30, 2018), the EEOC received 7,609 sexual harassment charges, a 13.6% increase from fiscal 2017. In total, the EEOC obtained $56.6 million in monetary benefits for victims of sexual harassment during fiscal 2018.
This legislation is intended to lower the instances of sexual harassment in the workplace by training employees on what constitutes sexual harassment, how they should report incidents, how investigations are carried out, and redress for victims. These laws vary depending upon the jurisdiction – from the level of employee required to receive the training to the content and format of the training to frequency of the training.
In addition to sexual harassment training, we have also seen states mandate training regarding workplace bullying and harassment, gender identity and expression and sexual orientation.
There are 27 pieces of legislation pending in 11 states addressing this topic.
What's Next?
Two new topics have surfaced out of the 2019 sessions that are important to take notice of:
Hair discrimination –New York, California and New York City have enacted laws to prevent workplace discrimination based on a person's hairstyle that are generally linked to a specific race; certain laws and societal norms are equated to specific races, including those associated with "blackness" and its physical traits, such as dark skin and kinky or curly hair. Studies have shown that people in the workplace with such traits are subject to separate and unequal treatment. Therefore, the intent of these laws is to prevent any mistreatment based on a person's hairstyle. These laws amend the definition of race or ethnicity to include hair texture and protective hairstyles such as braids, locks, and twists, thereby extending the protections under anti-discrimination laws.
Microchip implantation –Montana and Arkansas have enacted legislation addressing consent being required for an employer to microchip an employee and, should consent be given, which procedures must be followed.
Go Deeper
Compliance Trends in the Employee Life Cycle
Join us for this webcast to get critical insights on the top five pre-employment compliance trends. Register or replay.
Other articles in this series: