The Shift from Self-Employment in Europe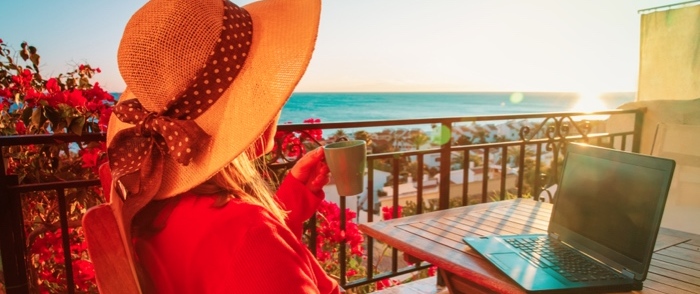 In the second of a four-part series analyzing ADP's Workforce View in Europe report, we look at the finding that interest in freelance work is declining among Europeans surveyed.
Many analysts believe that long-term freelance workers, who are often called the workforce of the "gig economy," are the future of labor, but 2019 data is showing that the transition may take longer in Europe.
A new analysis from ADP Workforce View in Europe revealed that in 2019, European workers are far less inclined to pursue freelance work than in recent years. In 2018, 20% of workers said they were actively considering freelancing or self-employment, and this figure was as high 27% in 2017.
In 2019, worker perceptions of the advantages and disadvantages of self-employment seem to have skewed in the negative direction, as ADP has determined that just 15% of workers see the gig economy as an attractive career target. What's happening to Europeans' confidence in the freelance market? And, more importantly, are their concerns warranted?
Enthusiasm for Freelancing is Declining
Across the continent, the proportion of workers who would consider switching to a freelance position has dropped from 40% to 34% since last year. Expressed differently, the percentage of workers who would not consider self-employment or a freelance career has been steadily rising for several years — 32% of respondents in 2017, 40% in 2018, and now 47% in 2019 so far.
"It's clear that either the gig economy is becoming less attractive, or its workers are changing their priorities," says Don McGuire, ADP's President of Employer Services International. "That's to be expected in any brand-new employment space: corrections from early starting points."
The test will be whether the gig economy can continue flourishing as its main source of new labor becomes more resistant to the idea of self-directed, or "portfolio-based" careers.
European Attitudes Vary
Workers seem to weigh the advantages and disadvantages of self-employment differently, depending on their area of residence.
Twenty percent of workers in Poland would consider a freelance job, and that rate is surpassed only by British workers, who became slightly more likely to look for a freelance position than last year, with 21% of respondents reporting as much.
Treatment by salaried workers may also play a role, and ADP found that this also varied by country. Ten percent of Swiss and French workers said they trusted freelancers less than long-term colleagues, but 61% in Switzerland and 46% in France said they treat freelancers and contractors the same as they would treat other colleagues.
Italian workers are the third most likely to pursue a freelance position at 18%, but this figure belies the fact that Italians have become significantly less enthusiastic about self-employment in recent years. While this year's interest has remained relatively strong, it still represents a considerable drop from the country's 26% level of interest in 2017.
Business Priorities May Change
Nothing in hiring or HR management happens in a vacuum, and the waning popularity of freelance work is likely being influenced by a wide variety of local and international factors. The relative rise in popularity of freelance work in the U.K. might suggest that workers think the adaptable scheduling of freelancing is more important when they are uncertain about the future. It will likely take years for the full impact of Brexit on the European jobs market to be realized, and in that time jobs that enable rapid adaptation to changing circumstances may become more popular.
"HR services need to consider this when they rely heavily on the freelance workforce," says McGuire. "A widely dissatisfied workforce may result in high turnover or high employer competition for a small labor pool — both of which will detract from a company's bottom line. For some companies, these costs could outweigh those of providing low-level benefits."
Global Trends Could Offer Insight
In the United States, workers are more open to pursuing freelance work. This could relate to the larger uni-national hiring pool of the United States. EU freelance workers, on the other hand, still face real impediments to working across the national borders of EU countries. When policy developments can reduce the difficulties of freelancing for prospective workers, many more could settle on freelancing as the most attractive option available.
Want to learn more? Read part 1 of this series, What Employers Need to Know About Brexit.