What Employers Need to Know About Brexit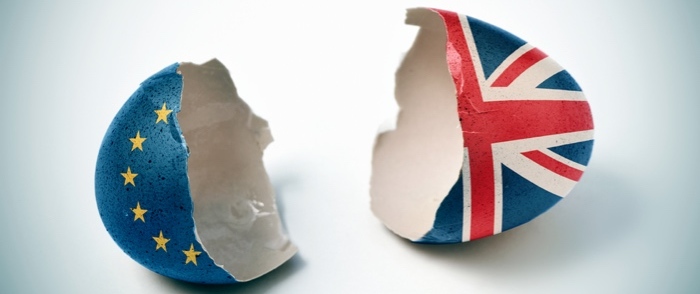 The looming Brexit is creating a lot of challenges for organizations with employees in the United Kingdom.

No matter the eventual terms of the deal — if there is one at all — one thing does seem certain about Brexit: It's happening.
Few employees or business owners feel they know what the impact of Brexit on employment law will be, but according to ADP's 2019 Workforce View in Europe report, 46% of employees in Britain and 20% of those in Europe believe their job will be affected in one way or another.
Don McGuire, ADP's President of Employer Services, says the halting political road to Brexit has created widespread uncertainty in workplaces across the region.
"Brexit could have a profound impact on the fundamentals of every business — things like hiring, pay, and trade tariffs," says McGuire.
Even given all the unknowns, we do know which areas of business Brexit will likely affect the most, and that gives HR a chance to counteract those effects and keep processes rolling smoothly.
The Competition for Talent Is About to Get Much Stiffer
The aspect of Brexit that is perhaps most vital for businesses to understand is its potential impact on their ability to build and maintain a workforce. Ongoing Brexit negotiations leave the specifics of upcoming hiring rules unknown, but whether the U.K. goes through an amicable parting with the EU or a contentious no-deal breakup, it's clear that EU nationals living in the U.K. (of which there are over 3.5 million, according to The Guardian) will have to apply to the EU Settlement Scheme to continue living in the U.K.
This is a point that every employer should be addressing with their entire workforce — not just by informing them about their oncoming responsibilities but also by creating programs to assist them through this process as quickly and efficiently as possible.
Remote work, an increasingly large part of the European and global labor force, could be one of the most affected areas of employment. HR obviously needs to stay abreast of the latest updates on the changes, plan its strategies accordingly and get ahead of potential pitfalls by working to alleviate remote workers' justified concerns. Even if Brexit ends up maintaining the current rights of EU-U.K. workers to be paid across the EU-U.K. border, organizations that fail to address employee fears in advance may find their remote workforce has already emptied to local jobs that offer workers less uncertainty.
Pay and Worker Rights Are in Near-Total Flux
Payment for goods and services will change dramatically as the world crosses the Brexit threshold. When the U.K. joined the EU, it submitted to certain pieces of common workers' rights legislation from the European Commission, and many have placed greater demands on employers than existing U.K. laws. While nothing is certain, The Independent reports that current talking points from British leadership suggest that many U.K. labor regulations could become looser or simply return to pre-EU standards.
The adjustment to EU membership was difficult for some employers, and many will have to decide whether to return to their pre-membership protocols. More in-demand employees will command enough power that employers may find they have to maintain higher standards simply to compete for talent, but workers with less valuable skill sets will likely see a mass return to the U.K.'s past rules for pay and employee benefits. On the other hand, higher-skilled employees may find that the impact of Brexit on employment law works almost entirely in their favor.
Brexit's Greatest Effects May Not Materialize for Years
Beyond changing the employment situation for existing employees, Brexit will fundamentally change the incentives for applicants and hiring managers in the U.K., Europe and outside markets. It will almost certainly create a rush for talent within the U.K., as a sizable number of formerly legal workers may be forced to return home for at least a short time.
McGuire says that HR departments in Britain may find "their previous offers are no longer nearly as enticing to British workers who suddenly find themselves in relatively short supply."
HR may also need to convince management to invest in aggressive hiring measures to keep their organizations attractive to applicants, such as advertised programs that help EU nationals apply for their required U.K. certifications and status updates.
It's these more indirect effects on workers' behaviors that will affect hiring and employment most, but remember that such changes will likely happen gradually, providing businesses with the opportunity to take action.
ADP's numbers show significant levels of anxiety about Brexit's looming effects, especially among British workers. One key to coming out of Brexit with a more tranquil workforce is to stay current on the latest updates and act aggressively before it becomes absolutely necessary to do so.
Learn more: Read up on the changing attitudes of European employees with ADP's report, The 2019 Workforce View in Europe.