Opportunities Abound for Franchisors, Franchisees in 2020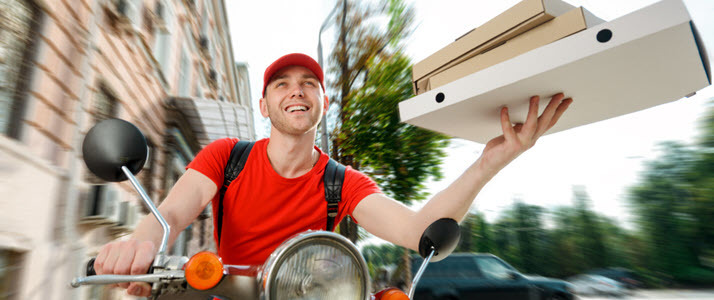 In 2020, the franchise industry will be punctuated by several defining moments – from the rise of multi-unit franchising and M&A activity, to the convergence of technology and holistic workforce management. Successful franchises will be characterized by an ability to adapt and evolve in congruence.
The franchising landscape requires a niche skillset and level business intelligence, unique to the nature of the industry. As we approach the new decade, there are four primary change agents responsible for molding a new franchise frontier that franchisees can leverage to see the most success.
The rise of multi-unit franchising
For the first time, multi-unit franchise owners outnumber single-unit franchisees, with the majority owning two or more units. Accordingly, having a centralized point-of-access and a way to unify disparate systems and share data is important. This is valuable, not only in terms of tracking net profitability, but also in standardizing compliance, policies and reporting.
"With the multiplication of franchise locations comes more employees and more management responsibilities," said Kate Sensmeier, ADP Sr. Director Marketing - Franchise Channel. "In order to properly attract, retain, and develop employees, the human capital management (HCM) systems of the future need to be adaptive and flexible—able to deliver relevant training, benefits and resources, at scale, across a franchise network."
Consolidation necomes commonplace
As mergers and acquisitions (M&A) activity increases, expect to see more and more franchisors purchasing smaller, undercapitalized franchises with poor brand recognition or underperforming locations. Moreover franchisors are merging with or acquiring smaller companies in a lateral or related industry. This gives them access to a new customer base, increasing their market share. It also diversifies their products and services, as well as reduces competition. HCM technology can provide a true competitive advantage and become a strategic differentiator when it comes to. Not only does it help economize workforce management (i.e., leveraging talent across multiple brand touchpoints in one area) and contribute to longer-term growth strategies, (e.g., customer retention), but ultimately makes for a more attractive buy.
"Industry consolidation can deliver significant aftershocks to a franchise brand; however implementing a sophisticated and intuitive HCM system can minimize any potential adverse impact. When activated properly, HCM technology and an ecosystem of integrated partners can help franchisees focus on growing their business. The result is a more stable, and hopefully more profitable, business venture," Sensmeier added.
Point-of-sale (POS) and HCM converge
As fast casual and quick service restaurant franchises continue to flourish, look for POS systems to become more closely integrated with HCM. This is being done not only in singular locations, but across multiple locations in a franchise footprint. Such integrations make it possible to track such datapoints as: clock-ins/outs, performance, sales data, learning and training, compensation, benefits and more. This is particularly valuable as the industry has some of the highest employee turnover rates and stares down the new overtime rule. POS integration with HCM can be a primary way for a franchisee to reduce labor costs, which are the primary expense across franchising.
There is also ample opportunity for artificial intelligence (AI) to fit seamlessly into the equation. In practice, algorithms can intuitively determine – and troubleshoot –
which locations spend too much money on overtime and why. Is it because of poor management? Poor staffing? Poor onboarding or lack of training? The corresponding insights can then be applied to making smarter business decisions, which in turn yields and invaluable competitive differentiator.
Regulation takes root
Expect evolving legislative landscape, with laws like California AB-5 law, to contribute further to the reclassification of workers. Technology and compliance enablement, through strategic partners, will be necessary in 2020 and beyond if the franchise ecosystem as a whole expects to thrive in the wake of the regulation.
"There is an interconnectedness in terms of communicating the impact of these laws downstream – from franchisors to franchisees and back again. Ultimately, this will be a competitive asset – potential franchisees will prioritize franchises with better systems, policies, and compliance," concluded Sensmeier.
As the new year approaches, the franchise industry can use the trending change agents as somewhat of a barometer to measure success in the coming decade. Adapting to these trends and architecting business models to accommodate industry changes will ensure franchisees are well-positioned for profitability.
Learn more