Humans of HR: Dennis Kroese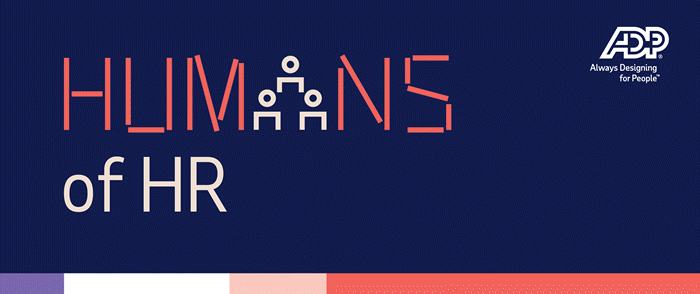 Effective communication across over 100 offices is a challenge Dennis Kroese continually has to meet.
Regardless of the size of an organization, effective communication in the workplace is key to ensuring that it runs as smoothly as possible. This can be easier said than done when you consider factors such as employee population size, geography and the presence of multiple communication streams. For a firm to handle these challenges well, you need a subject matter expert like Dennis Kroese.
Kroese is an employee at Trilogy Health Services, LLC. Trilogy is a U.S.-based organization that provides a variety of senior living services. The organization has over 15,000 employees in 115 campuses spread over four states: Kentucky, Michigan, Ohio and Indiana.
Since he joined Trilogy as an HRIS analyst in 2015, Kroese's role has evolved rapidly. He is now the HRIS and Communications Program Manager, and is charged with overseeing his organization's human capital management (HCM) technology and the employee communication efforts for the HR and HRIS teams. Kroese combines the technical — for example, setting up file feeds — with the strategic, such as recognizing where business needs are and working with vendors and internal partners to enable timely, appropriate HR-related communications for the business.
Communication is Key
Trilogy Health Services is composed of a large and dispersed workforce, which made providing relevant and timely communication a challenge for the organization. As Kroese puts it, "We want to make sure our team appropriately communicates the right information to the right people at the right time."
Based on feedback from leadership that was gleaned from their respective campus visits, Kroese says, "We knew it was difficult to reach employees. Not all the information necessarily filtered down through all the channels we wanted it to filter down through. It's important to know what's going on locally and with the organization as a whole."
Adding to the challenge was the fact that most frontline staff "are not sitting at a desk or looking at a computer. They're busy taking care of the people we want to take care of." Accordingly, Trilogy realized that a mobile solution would be the best choice for appropriate and effective communication in the workplace.
After researching several product offerings, they chose a mobile app that integrated with their ADP Vantage system. Kroese and his team extracted data from ADP Vantage (e.g., location, title, etc.) and segmented it into various groups. As this information is fed into the mobile application, employees are moved in and out of groups automatically. Each night a file feed is generated, producing company messages and notifications. These communications are designed to transmit only to those who should be receiving them.
About three years into the launch of this app, the response has been overwhelmingly positive. It has also come in handy in cases where employee groups have to be notified quickly, such as weather emergencies. According to Kroese, the app's adoption rate is at about 80%, and it stands as one of several communication tools used by Trilogy Health Services.
Empowering End Users
Trilogy Health Services is a fast growing organization. Kroese recalls that when he started in 2015, it had about 85 campuses. It has added 30 since then, and it's still growing.
This rapid growth revealed another pain point. As Kroese says, "ADP Vantage is a tool that is very useful for practitioners, but it wasn't built for end-users" who might find it difficult to locate and update their personal information in the system.
To that end, Trilogy Health Services launched MyADP in 2018, which Kroese and his team implemented. This system is user- and mobile-friendly, and also has a support app. Kroese and the team went from having to provide "a ton of support" with finding and updating information for employers to simply providing a self-service tool. Now, end-users can locate or update their own information.
Reducing Errors
One of Kroese's responsibilities is ensuring that employee data file feeds are working as they should. This means building the feeds and then connecting them to other internal and external systems. He and his team work to automate as much as possible with the aim of eliminating manual processes and the need to fix errors multiple times.
This work is made possible by using ADP Vantage as Trilogy's central source of record that feeds all other systems and vendors who revolve around it.
The other benefit of having one system serve as their primary source of record (SOR) relates to reporting. At Trilogy Health Services, people depend on the information being transmitted through the SOR to support leadership decisions. Having the employee information housed in one system gives Kroese and his team the ability to pull the data they need and transmit it to their business intelligence tool. This helps Trilogy's business leaders make informed decisions about how the organization is doing and "where it needs to go next."
To be effective in their roles at Trilogy Health Services, all staff — from frontline employees to leadership — need access to information that's accurate, timely and relevant. By taking advantage of strategies and solutions developed for organizations like Trilogy, Kroese and his team work to make that possible.