Five Tips on Using Student Loan Assistance Programs to Attract and Retain Employees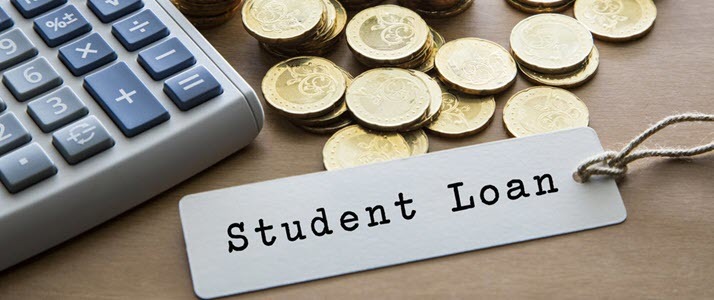 Whether you're a small, medium or a large sized employer, hiring and retention can have an impact on your bottom line. To differentiate, employers are turning to non-healthcare benefit options like student loan assistance. Here's what you need to know to help maximize this benefit's return for your company:
Tip #1: Offer this benefit in a competitive talent market.
Unemployment is low
Offering student loan assistance can help maximize your impact and return. The Bureau of Labor Statistics reports that August's U.S. unemployment rate was 3.8%, and college-educated unemployment was even lower at 2%, continuing the recent trend of the lowest unemployment rates the country has experienced in years. For employers, low rates often mean fewer candidates available for open positions and that you're competing with other employers for that smaller talent pool — especially employers with big pockets, offering big sign-on bonuses, and ones who are well-known in your community. Perhaps you compete with the likes of Amazon, Google, Facebook and other tech giants, or simply with well-known employers in your area whom everyone wants to work for. Convincing your most qualified candidates they should work for your company instead can seem like a daunting task.
Job hopping is high
To add further complexity, the latest Job Openings and Labor Turnover Summary (JOLTS) from the Bureau of Labor Statistics states that about 3.4 million people, about 2.3% of the entire U.S. workforce, will voluntarily quit their job each month. You already know the impact that hiring and re-training employees has on your staff's valuable time and resources and do everything in your power to reduce it. But, as CNBC reports, workers quit their jobs in 2018 at a rate we haven't seen since 2001, so whether it's inability to get raises or slow movement on promotions, it's evident employers will continue to be faced with hurdles to retain talent.
A student loan assistance benefit can help your company stand-out
This is where student loan assistance benefit programs can differentiate your company, helping you compete for new talent and retain the valuable employees you have. Student loan debt has become a huge burden, especially to Millennials. Fox Business reports that U.S. Student loan debt has more than doubled since the end of the recession in 2009, reaching a record $1.465 trillion. And, the Federal Reserve Bank of New York, Bureau of Labor Statistics and CNBC confirm that the burden is shouldered by over 44 million Americans, which equates to approximately 28% of the U.S. workforce, including 70% of recent graduates. This amounts to decades of student debt burden for employees and a major deciding factor in employees' life decisions. Even a more modest student debt burden of $53,000 for couples with bachelor degrees leads to a lifetime wealth loss of nearly $208,000.
It's no wonder prospective candidates and current employees find student loan assistance benefits an important consideration when evaluating employers. The Millennial Benefit Preferences study found that candidates are willing to accept a job offer 85% of the time when Student Loan Repayment is part of the benefit package and are willing to stay in a job 36% longer when receiving Student Loan Repayment.
"Since our launch in 2015, we've heard from our most valued clients that they've seen virtually zero turnover since implementing our Student Loan Repayment programs, and the offering has also been a huge recruiting tool for them," said Peanut Butter CEO, David Aronson.
Tip #2: Contribute what you're comfortable with.
Employers are competing for talent on whether they offer student loan repayment, not on how much they contribute. When you offer a student loan assistance benefit, it communicates to your candidate that you care about their well-being enough to help them get out of debt sooner.
A good guideline to contribute is $50/month for each employee. If that sounds costly, consider what you would be willing to pay to increase the number of qualified candidates submitting their resumes. Or, the reduction in employee turnover costs you would see if employees stayed for six to nine months longer. If it still doesn't seem doable for your company, consider swapping student loan repayment for that free gym membership/free food perk you offer. The Millennial Benefit Preferences study shows student loan repayment is valued 7x more than other ancillary benefits.
The most rewarding part is the positive financial impact you'll have on your employees' debt. An employer-provided $50/month contribution can help the average borrower get out from under his/her student loans in 8 years instead of 10 and save close to $7,000 in principle and interest (assumes $31,000 balance, 6% interest rate, 10-year repayment term). This won't go unnoticed.
Tip #3: Celebrate and promote your offering.
Make the most out of your company's benefit! Maximize the impact of your program by promoting it across your organization and community. Encourage those employee referrals for new candidates now that you offer this benefit! Issue a press release announcing your commitment to help the student loan debt crisis by offering this benefit! Once the initial buzz is out, keep the momentum going by celebrating employee loan payoffs. Over time, you'll accumulate impressive stats on your company's overall impact that can open doors for earned media and positive press.
Tip #4: Make the qualifying process simple so your employees will understand and participate.
Nothing derails a good benefit offering like confusing rules to participate. Keep your enrollment rules simple to maximize your impact. For example, allow any employee with a student loan in good standing and in their name to qualify. Avoid restrictions like when the loan was taken, from where, or for what type of degree, and you'll be thankful.
Tip #5: If budget is a concern, start with a lower cost Student Loan Resources offering.
Employers who aren't ready to pull the trigger on a Student Loan Repayment Program can still demonstrate their commitment to helping their employees' get out from under their student debt sooner. For a nominal cost, employers can launch a Student Loan Resources program with ADP Marketplace partner, Peanut Butter, in under an hour.
Student Loan Resources provides your employees with the valuable tools they need to tackle their student debt themselves. From curated advice and insights for informed decision-making, to a refinancing marketplace where pre-qualification takes less than 2 minutes, to debt counseling options available from qualified experts 24/7, Student Loan Resources can be an employer quick-win.
For more information on Student Loan Repayment or Student Loan Resources, visit the Peanut Butter app on ADP Marketplace.