4 Small Business Best Practices for Managing Employees in the 21st Century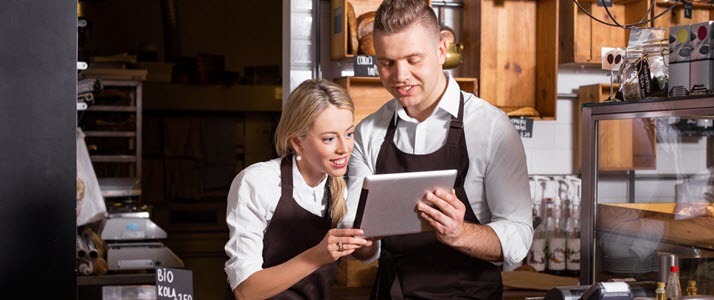 Gone are the days when a small business could get away with offering minimal HR capabilities. Luckily, HR technology and an open, empowering outlook can go a long way.
Twenty years ago, small businesses could get away with providing little in the way of human resources (HR) beyond paychecks, W2s, and time off. But times have changed. As employment laws and employee expectations have evolved, small businesses increasingly feel pressured to act like large ones when it comes to everything from recruiting to onboarding to retirement plans.
Transitioning to this new mindset can be intimidating and may seem cost prohibitive, particularly for small-business owners who are just starting out. Here are four best practices to consider when looking to expand and empower your HR function.
Integrate integrate integrate!
Some of the most vital employee management functions require different areas of your business to talk to one another. You can't run payroll without time and attendance data, and you can't pay your taxes without a holistic view of your payroll. Most small businesses start out transferring data from one function to another manually. For example, copying employees' hours from a standalone time-and-attendance system into payroll software. But this often results in incorrect paychecks, frustrated employees, and potential compliance snags.
With an integrated HR system, data is seamlessly shared among functions. Attendance data can be used to automatically generate payroll, budgets, schedules, and taxes can be calculated and paid every time you run payroll. The more you can integrate your HR systems, the more you will save time and minimize errors.
Help employees help themselves
Employee management is a practice that should equally serve two masters: the business and its employees. Just as your business must have every worker's W2, pay stubs, and garnishment information to function, your employees will need those documents—sometimes in a hurry— when doing their own taxes or trying to buy a home. Requiring your employees to request their own data can eat up hours of staff time and cause bottlenecks during tax season.
Today, most large companies put as much power in their employees' hands as possible. But you don't have to be a large company to do so. There are many HR systems with self-service options that allow employees to enter their own information and access their own data. Letting employees enter their own information also helps ensure that data is accurate and up to date. [Our small business clients agree; see video at the end of this article.]
Empower managers
It's common for small-business owners to feel they must maintain control over every aspect of their business. When you've put so much of yourself into something, it can be hard to let go of even the most mundane detail—even employee management functions like payroll and performance reviews. But trying to do everything yourself is a sure path to inefficiency, mistakes, and burnout.
Automating employee management functions allows time for you and your team to execute critical tasks like payroll or performance evaluations so you can focus on growing the business. And because everything is tracked and stored digitally, you can always consult payroll reports and performance evaluation forms to resolve any issues.
Make knowledge easily accessible
To keep everyone in the loop, make sure your employees have easy access to any and all knowledge they need to perform their job. That could be as simple as posting company policy in the employee breakroom, or—if that no longer suffices—storing the most commonly needed documents in a cloud-based storage system. Why make your staff search for an old copy of the employee handbook when you can give them 24/7 access to it online?

Gone are the days when a small business could get away with offering minimal employee management capabilities. Luckily, technology and an open, empowering outlook can go a long way.
Don't take our word for it, listen to these small business clients share the impact ADP technology has made in attracting and retaining employees in a competitive job market.