Time-Tracking for Small Businesses: Three Reasons to Implement a Software Solution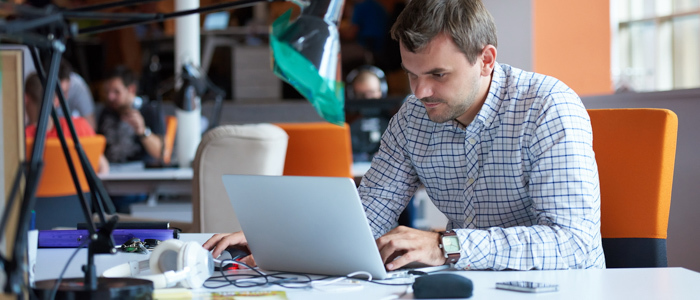 Time-tracking for small businesses is an important function - is your business still using a manual method?
Although time-tracking for small businesses is an important function, many still use traditional manual methods to complete this task. Manual tracking may work for some, but it can be time consuming and error-prone. If you're thinking about installing time-tracking software to better monitor your employees' work time, when should you make this move? (Hint: You'll want to wait long before you are a global company that needs to comply with European Union regulations.)
The following are three reasons to consider installing time-tracking software:
1. Save Time
Software aimed at time-tracking for small businesses can help foster more effective and streamlined communications, which saves businesses time. On-premises or cloud solutions can help unify communications and eliminate unnecessary processes by offering real-time visibility. This becomes increasingly important as the workforce becomes more mobile. For example, a cloud-based solution can offer the data accessibility needed for effective communications while working at different locations and at different times. As timekeeping processes become less fragmented, small businesses save time and need fewer resources, which increases their productivity. If your company finds itself reentering information or duplicating timekeeping efforts because of disparate manual processes, it may be time to invest in a software solution.
2. Reduce Human Error
Manual processes are often susceptible to human error. Moving the tracking process from spreadsheets or other types of manual recording methods to a software solution can streamline efforts and help prevent the likelihood of data-entry mistakes. Having a centralized location for your data can help minimize this risk. It will not only help you quickly catch mistakes, but it will also reduce errors and redundancy by automating some activities.
3. Stay Compliant
Compliance is an important issue all businesses face. For example, there could be legal consequences if employees' hours worked, meal periods and overtime are tracked incorrectly. If you aren't confident that your business's manual timekeeping method can hold up to a potential audit, it may be time for a software solution. For instance, the Fair Labor Standards Act (FLSA) imposes recordkeeping requirements on employers to retain records such as hours worked each day and total hours worked each week. Further, the FLSA dictates that employers must keep this information for at least two years. A software solution could help your business remain compliant.
Time-tracking for small businesses can be done in different ways. What works for one business may not work for another. However, investing in a software solution may be your best bet for saving time on this process and reducing the risks of human error and fees stemming from noncompliance.