ADP Women in STEM Profile: Monique Garlington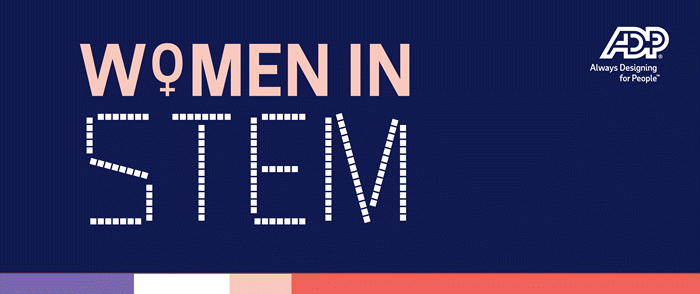 Monique Garlington grew up around interesting machines.
Monique's father and grandfather were amazing men who could design and build almost anything. Her dad used his technical skills to start and run a successful television repair business. One of Monique's jobs at the shop was to update the TV schematics and repair manuals that came in from the television manufacturers. She had to read the diagrams, review the changes, replace the older documentation with the updated documentation, then highlight the updates she felt were important for her father to know. This was her job from around age 8 until she went away to college.
While other girls were interested in clothes and boys, Monique figured it was a lot more fun to make stuff and get dirty. She remembers studying about early machines in elementary school and telling her grandfather what she'd learned about grist mills in school. Her grandfather designed and built a working grist mill that ground corn into cornmeal, just so she could see one in action firsthand. She wrote a story about how it worked and shared it with her class.
Her father needed a trailer with a hydraulic lift for his farm (he raised certified Black Angus cattle after retiring from the TV repair business) but he did not want to pay the cost for a new one. He sketched the design and built it all himself. It worked and is still in operation today. Her father and grandfather encouraged her curiosity and supplied a never-ending list of things to learn and things to do.
She majored in mechanical engineering in college (although she seriously considered becoming a writer). The course work was challenging as was the environment since there were only a few women in the program. Monique was the only black woman seeking a mechanical engineering degree at the time. One upside was there wasn't a lot of traffic in the women's restrooms, so the women converted one of them to a retreat space where they kept their stuff and hung out.
After university, Monique was recruited by Xerox into an engineering management training program, where she worked as a manufacturing engineer rotating through different jobs at Xerox as part of the program. After Xerox, she combined her interest in writing with her tech background and became a technical writer creating specifications and manuals for manufacturing. She learned about robotic assembly by writing the manuals on how to program the robotic arms, and how to set them up for assembly.
From there, she moved to an e-learning company where her technical writing skills led her to Product Management. She made the shift to Product Management by being open to taking on new kinds of work and not being intimidated to try something new. "STEM training gives us the ability to adapt as technology changes because we learn to think, ask questions, and explain." Monique worked as a Product Manager at a series of software companies in e-learning, semantic search, workforce management, and HR Technology. "I didn't code, but I had taken classes on coding and software and learned as I worked. Technology is always changing. I keep up by always learning."
Monique came to ADP as a Director of Product Management in Global Products and Technology where she worked on the integration of ADP's DataCloud into National Accounts. She was recruited to ADP because of her varied background and proven ability to adapt. She enjoyed helping clients get the most out of data and analytics. "There is so much data to understand and synthesize. I got to help our clients use that data to inform business decisions." Her favorite part of working in Product was releasing a product and seeing how people use it to gain value. "I like making a difference in people's work lives."
She has recently moved to the Global Enterprise Sales organization as an Innovation Leader-Future of Work, where she will provide real time market intelligence, innovation, thought leadership and strategies focused on the Future of Work.
In 2018 Monique was nominated and attended the Grace Hopper Celebration, an annual conference for women in technology, where 20,000 women in technology gathered to share their wisdom and experience on the latest research in tech as well as the development and career issues women often face. "The speakers were phenomenal and it was so inspiring to be around the brilliant women moving our industry forward." Monique blogged about her experience here.
Monique is happy to be in Atlanta where she is closer to family. She also still loves writing. Monique writes almost daily for herself and often attends writing groups. It is part of her approach to staying strong mentally, physically and spiritually. "I'm a proponent of mind, body, and soul. I work out in the morning and practice prayer, meditation, gratitude, journaling and writing. I also enjoy nature by hiking or walking."
Monique's best advice to women in technology is to have confidence to try new things, knowing that sometimes you will make mistakes or change strategies along the way. "It's okay if you don't know everything before you start. Speak up, do research, make the best decision you can at the time. If new information comes in, listen and adjust. When you are wrong, take responsibility and move forward. The more you make decisions, the more confidence you will have in making decisions. So, take a calculated risk even when you don't have all the answers."

Monique Garlington enjoying nature while hiking.
Read more from this series: ADP Women in STEM