Ask Addi P.: What are Some Budget-Friendly Ways I Can Advance My HR Learning and Development?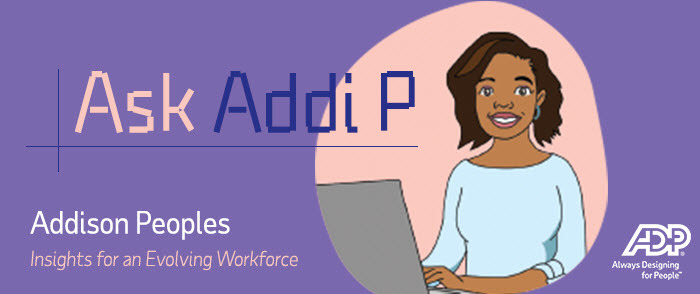 Dear Addi P.,
As an HR manager, I'm focused on helping managers and employees find professional development opportunities. Recently, I realized that due to a heavy workload, it's been a few years since I've done anything to advance my HR knowledge and skills. To make matters worse, we're on a tight budget this year, and HR learning and development funds were cut. What are some economical ways for me to advance my HR knowledge and skills?
— No New Skills
Dear No New Skills,
You're right to feel concerned about the lack of HR learning and development. If you don't take some time to focus on developing new skills, you won't be as equipped to assist the managers and employees in your organization achieve their highest potential. You've heard the saying that you must fill your cup to fill other people's cups; the same applies to HR learning and development. You need to continue learning if you're going to help others do the same.
You bring up another issue that many HR and other professionals face: lack of budget for development activities. There are plenty of ways you can gain new skills without breaking the bank. Think about building new skills in these three budget-friendly ways:
Assess your skill gaps
Start by looking at your current skills and assessing them against HR competencies. A few years ago, the Society for Human Resource Management released an HR competency model. One of the model's principal purposes is to support HR professionals in their professional development. There are nine competency areas covering everything from communication to critical evaluation to consultation. Use that model as a starting place to determine where you should focus your time and efforts when it comes to developing new skills.
Connect with your HR network
From what I've seen, HR practitioners are some of the most connected professionals. Whether it's during Twitter chats, in LinkedIn groups, attending conferences or participating in local networking groups, HR professionals are eager to share best practices and learn from one another. Pick one new way you can tap into that network — either online or in-person — to help you develop some new skills or possibly find a mentor to help you strengthen your skills in a specific area of HR.
Read
If you're a bookworm, that may sound simple. But when you consider that Smithsonian recently found one in four Americans hadn't read a book in the last 12 months, the idea of gaining new skills by reading is a unique opportunity for many folks. If the idea of picking a book is what's stopping you, check out what other HR professionals are reading. Start looking for suggestions in this HR strategy series on must-read books for HR leaders. To save on expenses, look for those titles at your local library or a used bookstore.
Does the idea of reading a 175-page book make your eyes roll? Start by dedicating 30 minutes each week to reading shorter articles and blog posts from like-minded HR leaders. In short or long form, reading provides an excellent way to broaden your exposure to ideas and skills you might not have considered.
Most importantly, don't let your HR learning and development take the back seat — treat it just like you would a development plan for an employee in your organization. Identify the skills you want to acquire, and the competencies required to do so. With those requirements in mind, pick a budget-friendly development activity that will help you get there.
Take care,
Addi P.
Addi P is a digital character who represents the human expertise of ADP. The questions and challenges come from professionals who manage people at companies of all sizes. The advice comes from ADP experts who have a deep understanding of the issues and a passion for helping leaders create a better workplace. If you have a challenge you'd like to pose for Addi P, complete this simple form.
The information provided here is for general informational purposes only and not legal, accounting or tax advice. The information and services ADP provides should not be deemed a substitute for the advice of a professional who can better address your specific concern and situation. Any information provided here is by nature subject to revision and may not be the most current information available on the subject matter discussed.
Stay up-to-date on the latest workforce trends and insights for HR leaders: subscribe to our monthly e-newsletter.