HR Strategy: Stop Being Transactional and Start Being Strategic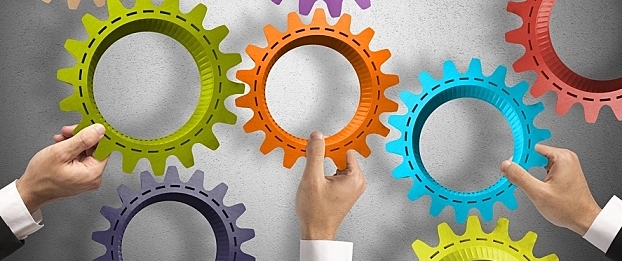 Focusing on HR strategy can change the perception of HR within your organization. Here are five ways to be more strategic.
Focusing on HR strategy can change the perception of HR within your organization and take your work's impact to the next level. However, moving from the day-to-day transactional nature of HR in many organizations can be a challenge. Steve Browne, author of "HR On Purpose: Developing Deliberate People Passion," argues that it's a challenge worth taking on.
In the latest in a series on must-read books for HR leaders, we look at Browne's five tips for embracing the possibilities of strategy.
1. A Great Work Ethic Isn't Enough
Focusing on the impact of strategy doesn't always come naturally. Browne grew up on a farm where hard work was rewarded and was, as he put it, simply a fact. However, a strategic view can make a larger impact. "I learned that you need to get your work done. I didn't learn much about planning, forecasting, or brainstorming," Browne writes. "The concept of having a broad perspective at work wasn't even on my mind," he says. For HR leaders, taking the plunge and moving beyond transactional work to a strategic perspective can be well worth the investment.
2. Quit Putting Out Fires and Change Perceptions of HR
How much of your daily workload is putting out fires? "If you put out fires in HR, you're reactionary," Browne says. "Granted, things will come up that you need to address, but if everything is a fire, then something is not going well." While addressing urgent issues is part of the job, being seen primarily as a resource for tasks and emergencies can limit you and hurt your organization in the long run. Showcase how HR strategy can help the business achieve its larger objectives. Share your wins, and find ways to highlight how HR creates value in the larger picture.
3. Recognize Transactional Approaches to Problems
It's important to recognize the difference between a transactional approach to a problem and a strategic one. Consider a scenario where your organization wants to scale up its development team. A transactional approach is to write 10 job descriptions, post them, interview candidates and fill the positions. A strategic approach means partnering with the manager to understand the challenge that needs to be addressed, developing a long-term plan for a talent pipeline and networking to uncover the best passive candidates. The impact of the work is larger and your colleagues can come to see you as a trusted and valuable adviser.
4. HR Strategy Isn't a Seat at the Table
Browne notes, "For the past 15 years, HR has yearned for the mythical 'seat at the table.' Countless books, magazine articles, blogs and conference presentations have used this phrase to rally HR professionals forward using this as a battle cry. HR professionals look at this seat as some crowning achievement that will finally validate who they are and what they do for the organization," writes Browne.
Browne suggests this is an illusion. "The problem is that this seat has already passed us by because we continue to practice transactionally (tasks perspective) rather than being strategic (global perspective)," he says. Instead of waiting to be granted a strategic role, take it by embracing it as the way you approach everything you do.
5. Be Strategic in Everything You Do
As an HR leader, you have two opportunities to have a strategic impact. The first is to identify the biggest challenges your business is facing and provide a solution. For example, if your C-suite is focused on market expansion, how can your HR team develop a global talent plan that makes hiring a strategic advantage in these markets rather than a problem of simply filling vacancies? The second is by acting as a connector — bringing people together who share interests and concerns and who can solve each other's problems.
As an HR leader, you're involved and integrated at many levels of your organization. By leveraging your unique insights and position, you can implement an HR strategy that puts people at the heart of everything your organization does and creates a powerful advantage by being a talent-driven organization.
Stay up-to-date on the latest workforce trends and insights for HR leaders: subscribe to our monthly e-newsletter.