Diversity and Inclusion: Getting Candidates to Self-Identify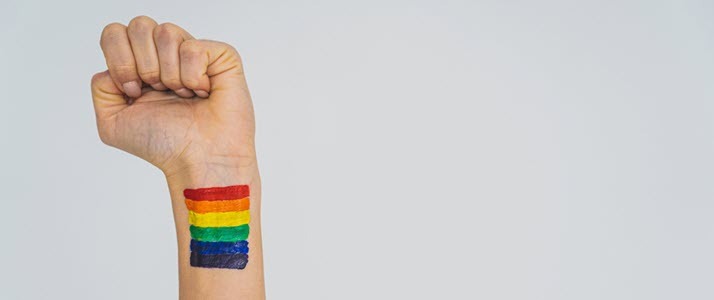 Organizations interested in achieving success with their diversity and inclusion initiatitves must take an honest, fact-based approach to understand where they are falling short.
Candidate self-identification is a valuable tool that helps organizations measure their progress towards diversity goals during the talent acquisition process. Organizations committed to diversity and inclusion routinely implement anonymous employee engagement surveys, or access employee records to help bolster their initiatives related to recruitment, hiring, retention, professional development, performance management and promotions.
However, employees often opt out of disclosing their diversity identity out of fear of discrimination or being singled out. So, why is self-identifying so important and how does it benefit the organization and the employee?
The Importance of Self-Identification
Self-identification is when an employee discloses their diversity identity to their employer, including race/ethnicity, LGBTQ, veteran status, or disability status. While self-identification is optional, under the EEO Acts (Title VII of the Civil Rights Act, the Age Discrimination in Employment Act (ADEA), the Americans with Disability Act (ADA) as amended, the Pennsylvania Human Relations Act (PHRA) and other federal, state and local laws, some employers are required to collect and report race/ethnicity and gender statistics to the Federal Government for civil rights enforcement purposes. This includes certain nondiscrimination and affirmative action recordkeeping requirements which necessitate that the employer invite employees to voluntarily self-identify. When an employee chooses to self-identify their race/ethnicity, an employer cannot override their elections. If an employee chooses not to self-identify their race/ethnicity, employers may either conduct a visual survey to determine the information, or use employment records.
Federal and government contractors and subcontractors are required to submit a report to the U.S. Department of Labor each year identifying the number of employees belonging to each specified "protected veteran" category. Section 503 of the Rehabilitation Act of 1973 set requirements for federal contractors and subcontractors to set requirements that covered employers invite applicants and people with disabilities to voluntarily self-identify.
The Business Case for Self-Identification
There are plentiful articles and research that discusses best practices on how organizations can create an environment and culture that promotes D&I, one where diverse perspectives and people are valued. Self-Identification can provide organizations with information that can be leveraged to allocate resources and support to candidates who fall into an underrepresented category. The information can impact access to benefits, training and mentorship. Leaders can also use the data to help launch or expand D&I initiatives that can help enhance employee engagement and aid in retention efforts.
Organizations often utilize anonymous surveys to gather information from their workforce regarding employee engagement. Those working to employ and retain a diverse workforce can gain valuable information regarding the success of their diversity efforts throughout the employee life cycle. Self-identification helps enable organizations to:
Facilitate the dialogue at all levels around diversity goals
Create programs that support diverse employees
Provide resources to support underrepresented groups
Evaluate the equity of their policies and procedures (promotions, professional development, mentorship, compensation, hiring and performance management)
Measure the success of their diversity and inclusion initiatives
Measure employee engagement
Achieve compliance
Identify challenges that underrepresented groups face and work to mitigate bias
Why Self-Identify?
Although diverse candidates may feel uncomfortable disclosing their disability status, sexual orientation, veteran status, gender or racial identity, there is the opportunity to bring cultural and social awareness which can impact the initiatives and investments related to diversity and inclusion. When organizations capture employee diversity information, it provides the employee an opportunity to communicate where systematic barriers may exist within policies and processes, so that employers can address areas that need improvement.
For those with disabilities, self-identification can help get accommodations to help enhance work performance. Many disabilities are not visible, and communication may help them get additional support or adaptations to help them perform better. LGBTQ self-identification is when an employee discloses their gender identity or sexual orientation. Although employers are not required to collect data on their LGBTQ workforce, those that do can leverage data to help the organization implement initiatives related to promotions, inclusion, benefits, hiring and retention, and measure the success of their efforts.
Tips for Encouraging Self-identification
When asking employees to self-identify, employers should proactively communicate the purpose for the request and emphasize the confidentiality of the responses to help mitigate the discomfort or isolation that diverse employees may feel. Here are some best practices to encourage self-identification:
Utilize employee engagement surveys and communicate the definition of each diversity pillar you are seeking
Promote diversity, equity and inclusion within your organization and include the message on employee engagement or stay surveys
Provide multiple anonymous avenues for employees to disclose their diversity identity
Communicate the benefits of self-identification and how it links to the company's overall commitment to diversity and inclusion. Share examples of how the information can impact access to resources and benefits
Integrate diversity training for all employees throughout the employee life cycle, including onboarding
Implement employee resources to highlight diversity (Employee/Business Resource Groups, mentoring, sponsorship, community outreach and professional development)
Stress data confidentiality and communicate who will have access
Empower leaders to champion and communicate the organization's diversity and inclusion objectives
Utilize Employee/Business Resource Groups to encourage respondents to self-identify
Organizations interested in achieving success with their diversity and inclusion initiatives must take an honest, fact based approach to understand where they are falling short. Self-identification is an important tool that provides an avenue for employees to anonymously share their diversity data so that their employers can implement strategies to build a culture that supports all employees, and measure their progress towards their diversity goals.
Get resources to help your organization do and be its best. Visit ADP.com/DEI today.