Construction Grows, But Baby Boomers Retiring Leaves Gap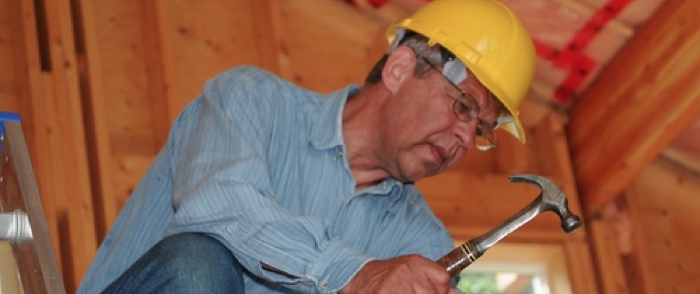 The retirement of baby boomers will have a major impact on the construction industry. Here are ways to help mitigate that impact and keep business running smoothly.
Look around in any large city in the U.S. and you'll see tower cranes scattered across the skyline — a sign that the construction industry is thriving. With the Bureau of Labor & Statistics (BLS) projecting job growth at 12 percent (compared to 7 percent for all other occupations), employment predictions in the industry mirror the growth we can observe across the skyline.
In spite of this growth, industry executives are concerned. Approximately 41 percent of the current construction workforce — including many people in management roles — will retire by the year 2031, according to the National Center for Construction Education & Research. With baby boomers retiring, construction employers must address imminent leadership gaps to keep operations running smoothly and retain valuable institutional knowledge before it walks out the door.
Consider the following tactics that can increase bench strength for leadership roles:
Employee training: Take stock of the required skills in your organization and assess your workforce against those skills. Identify gaps created by baby boomers retiring. If you uncover areas in which employees don't have the required knowledge, find ways to invest in craft training or workforce training programs that guarantee the next generation of workers will be poised to keep operations running when key employees retire.
Mentoring plans: Ensure that you're maximizing and retaining baby boomers' knowledge by putting a mentoring plan in place throughout the organization while they are still part of the workforce. A strong mentor-mentee relationship not only helps prepare newer recruits for future leadership roles, but also supports the sharing of valuable organizational knowledge that could be lost when baby boomers retire.
Leadership development programs: The transition to supervising and leading other employees can be a significant change. Don't leave leadership skills to chance. Instead, put programs in place that will help younger employees develop the skills they need to confidently and capably take on leadership roles.
Succession planning: Supervisors, management team members and HR leaders should meet regularly to discuss bench strength and succession planning. What leadership gaps exist and who would be prepared to fill those gaps with proper training, mentoring and participation in development programs?
Actively engage baby boomers in your efforts to address the leadership gap that will come with their imminent retirement. These employees have served the industry for decades, and they likely want to see it continue to succeed. It's probable that baby boomers in your organization are seeking ways to share their knowledge and skills before they retire. You may also be able to encourage them to stay with your organization, even if it's on a part-time basis, for a few more years to ensure a smooth leadership transition.
A proactive plan for developing new leaders as baby boomers retire not only helps ensure that you have employees ready to fill gaps; it's also a meaningful way to create a compelling Employer Value Proposition (EVP) for your organization. Offering additional professional development and leadership opportunities can also contribute to your ability to attract, engage and retain employees for the long haul.