3 Challenges for HR in Health Care Organizations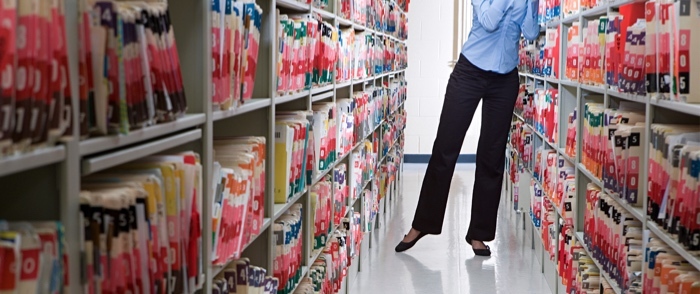 A personalized approach, based on technology and analytics, can be important for HR professionals in the health care industry.
HR leaders serving the health care workforce consistently feel the pressure of today's rapidly changing environment — a delicate balancing act of regulatory compliance, employee safety and labor cost control, while trying to attract and retain qualified staff during a very real skilled labor shortage.
Although these shifts can sometimes feel never-ending, they more often than not can be addressed with process improvements and people management optimizations. Maintaining a proactive stance in confronting three health care-centric obstacles — specifically, an evolving regulatory environment, critical staff shortages and employee safety risk mitigation — can help HR stay ahead of potential problems and position an organization to run at its best.
Changing Health Care Regulations
The health care industry is highly regulated, and for good reason. Employees working these jobs are dealing with copious amounts of confidential patient data that are being captured, housed and managed in their data stores. Health care employers are responsible for keeping this data secure while making them easily available to those treating their patients.
The pressures of keeping up with rules around confidentiality, health care protocol and general bureaucracy can be a time-consuming hurdle for those administering patient care. Physicians, nurses and allied health staff make up more than a quarter of the full-time equivalents (FTEs) dedicated to regulatory compliance, pulling clinical staff away from their primary patient care responsibilities.
Increasingly stringent rules around medical records can not only make matters difficult and stressful for health care workers. They can also represent an expensive headache for administrators. In fact, the American Hospital Association found that health systems, hospitals and providers spend an estimated $39 billion annually on administrative tasks related to regulatory compliance.
Increased Turnover and Staff Shortages
The impact of turnover on the health care workforce is costly. A recent study by Avant Healthcare Professionals found that the average cost of turnover for a nurse ranges from $37,700 to $58,400. These turnover costs alone can cost hospitals $5.2 million to $8.1 million annually.
Not only do health care employers face staff shortages caused by these high rates turnover — the industry as a whole is experiencing one of the highest job growth rates in the U.S. In June 2018, health services jobs had the highest change in total employment, increasing by 37,000 jobs.
"The labor market continues to march towards full employment. Health care led job growth once again," said Ahu Yildirmaz, vice president and co-head of the ADP Research Institute in ADP's June 2018 National Employment Report.
"Business' No. 1 problem is finding qualified workers. At the current pace of job growth, if sustained, this problem is set to get much worse. These labor shortages will only intensify across all industries and company sizes," added Mark Zandi, chief economist of Moody's Analytics.
Finding and hiring qualified workers can be even more difficult for HR professionals who, due to mergers and acquisitions in the industry, are managing multiple systems and using inconsistent processes related to talent acquisition and retention.
High Risks of Employee Injury
In addition to high levels of regulation, working in the health care industry can be extremely hazardous. While at work, medical professionals and health care workers face hazards, including exposure to harmful chemicals and dangerous drugs, back injuries, violence, stress and injuries inflicted via sharps or needles.
Cases of nonfatal occupational injury and illness with health care workers are among the highest of any industry sector, according to the Centers for Disease Control and Prevention.
Nurses, particularly, can find themselves at risk. In addition to the expected occupational hazards, nearly one in four report having been physically assaulted while on the job. Overall, workplace violence is four times more common in health care settings than in private industry.
Under such difficult working conditions, it's no surprise that 58% of hospital employees have left their jobs due to long hours, frustration and burnout.
Improving the Employee Experience
One way to alleviate some of the pressures stemming from these issues is to implement the right human capital management technology. While the challenges of the health care industry cannot be removed entirely, HR leaders can enhance the employee experience — and have a positive impact on the workplace environment — with technology that improves and optimizes processes.
The right HCM can help with the above challenges by:
Enabling self-service so that health professionals can effectively manage their own employment information, and navigate changing regulations, in one place.
Supporting job growth and talent acquisition to lower turnover rates and reduce staff shortages.
Assisting HR with training, educating and tracking employee strengths and opportunities, mitigating risk of injury.
As HR leaders in the health care industry look for ways to address their workforce challenges, they must equip themselves with the right HCM tools. If you want to learn more about how robust HCM data and analytics can help your organization, download the ADP Research Institute® report, Revelations from Workforce Turnover. A Closer Look Through Predictive Analytics.