How to Train Remote Employees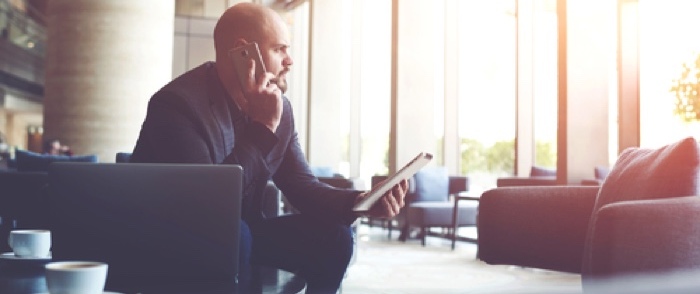 Your remote workforce may be growing, but do you know how to train remote employees? Here are some key considerations to keep in mind.
As technological advances and changing lifestyle expectations continue to decentralize the workforce, employers have to contend more seriously with the question of how to train remote employees. After all, the answer isn't the same as it is for employees working inside your offices. And just because some of your employees work remotely doesn't mean that you should focus fewer efforts and investments on engaging and retaining them.
Here's why training your remote employees matters and how to do it right.
A Spreading Workforce
In the last decade, the number of remote workers has grown by 115 percent, according to Flexjobs and Global Workplace Analytics. About 4 million U.S. employees now work from home for more than half of their work time.
What's driving this trend? More employees are seeking to balance their work and home lives. According to Gallup, 53 percent of employees consider finding a job with a better work-life balance to be "very important." In line with these priorities, the ADP Research Institute® report Fixing the Talent Management Disconnect shows that flexible work practices are one of the most important factors employees consider before taking a job, behind only the work itself, the hours and the cost of the benefits package.
According to "Fixing the Talent Management Disconnect," over 70 percent of midsized businesses say employee engagement is a vital concern for their business growth. This makes engaging remote employees from day one a priority for all businesses.
Training Remote Employees
One crucial strategy for engaging remote workers is training and development. As "Fixing the Talent Management Disconnect" explains, "[e]mployees who have role-specific training available stick around. Trained employees are more positive about leadership and talent management performance." Similarly, a lack of advancement opportunities is likely to drive employees away from your company. This applies to engaging remote employees as much as traditional employees.
But while you may have training procedures for your in-office staff, do you know how to train remote employees? Here are three tips for doing it the right way.
Modify your training approaches and assets to accommodate remote workers. You might have your trainers create simple, easy-to-access webinars on training topics relevant to your remote employees. Use technologies like instant messaging and videoconferencing to make these training opportunities even more accessible and interactive in real time.
Develop specific outcomes for the training of remote employees. Post-training assessment and feedback must be part of the process. You can't just send a link to a webinar and expect remote employees to have mastered the material. Have tools to evaluate them, like quizzes or worksheets that can be accessed and submitted remotely. Have a process to follow up if remote employees perform below your expectations.
Make training part of each remote employee's defined "growth path." When employees can see the next steps in their career path within your company, they're more engaged and more willing to learn what you need them to learn. As "Fixing the Talent Management Disconnect" puts it, "[i]f employees either can't discern or don't have confidence in defined steps for upward career movement, they become open to opportunity elsewhere."
If you want even more specific and effective ways to engage and train your remote workforce, just ask them. By taking the time to find out what would make them feel fully engaged and confident in their career at your company, you set yourself up for success. Simply letting them know you care what they think is a great start.