Finance Leaders Should Find Ways to Cultivate a Positive Working Relationship With Auditors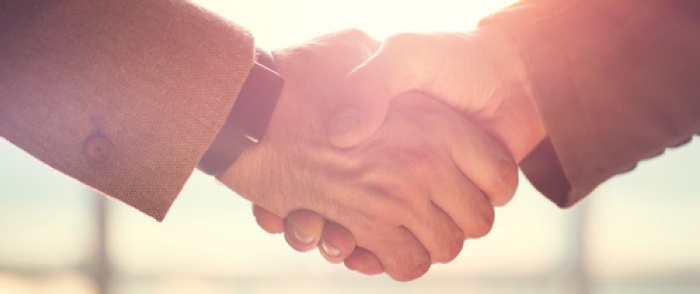 Fostering a collaborative work relationship with your auditors is crucial for optimizing cost and efficiency. Here's how to do it.
Fostering a collaborative work relationship with your auditors isn't just nice for the people involved — it's crucial for optimizing costs and efficiency. Consistent communication and positive engagement from both sides should serve to streamline processes.
Auditors bring an outside point of view to your operations from both a regulatory and comparative analytical angle. And while auditors can't disclose details about other clients, they have enough exposure to cultivate a nuanced perspective of your particular industry. This makes their analysis substantial, so it's important to capitalize on the depth of their insights.
Get Past the Paranoia
The word "audit" strikes fear among workers. Paradoxically, this fear can spur a silo effect, creating bottlenecks in the information gathering process. It's important to ensure that department leaders are not only cooperative and engaging with auditors but also encourage employees to accommodate their needs. In most cases, an auditor's role is to find gaps in financial reports and processes resulting in inaccuracies, inefficiencies and violations that can corrupt risk controls. Audits needn't be a painful process if you see them as a strategic buoy to both help ensure compliance and gain insights that can improve operations.
Coordinate Audit Procedure Preparation
To reduce points of friction, proactively schedule meetings with your auditors to thoroughly familiarize yourself with the defined steps of the process and build rapport. Obtain the materials needed ahead of time and ensure that the auditors have access to them. Since audits are all about structure, aligning with structural procedures enables your auditor to quickly gather, process, test and analyze the data to complete the project. Preparing the necessary audit package beforehand and submitting it as soon as possible conveys your courtesy and willingness to help.
Be Transparent, Courteous and Concise
Being concise with all information requests and maintaining transparency builds trust and credibility. Avoid playing games like purposely overloading information requests with stacks of unnecessary documents to bog down the auditor. Using flowcharts and diagrams to illustrate processes and controls is an effective way to present a streamlined view so auditors can quickly grasp operating models. Helping them understand the process flow will only make their job easier, and they'll be grateful to you for your assistance.
Fix the Fee
The Financial Executives International "2017 Audit Fee Survey Report" highlights that private companies faced a median fee increase of 3.7 percent, compared to 2.9 percent in 2016. The growth in documentation requests, increased mergers and acquisitions and new accounting standards were the key drivers for these rising fees. The Public Company Accounting Oversight Board was cited as another driver of rising fees to accommodate more detailed documentation compliance. Generally, it's prudent to hire auditors for a fixed fee rather than on an hourly basis, as this encourages efficiency and helps you manage budgeting. This in turn means that difficult conversations about process and costs will be less likely to enter the mix.
Conduct Post-Audit Reviews
Even after the audit is complete, keep lines of communication open with your auditor. Establish a post-audit review to gain further insights into their assessments and recommendations. Try to learn of any unforeseen organizational bottlenecks that may be a cause for procedural gaps and work to tighten controls to alleviate them. It's also important to gauge how well your organization performed with the audit preparation and look for ways to improve moving forward.
Auditors process vast amounts of data that can be analyzed to gain insights into your operations. Usually this intelligence is integrated into internal reports, so much of it will go unused unless you ask for it. What many leaders may find surprising is how willingly auditors will provide their finding and insights, especially if you've built a positive work relationship to this point. In fact, your auditor's affinity for disclosing their opinions may come down to how well the relationship has been cultivated during the project.