What's the Business Case for Mentoring?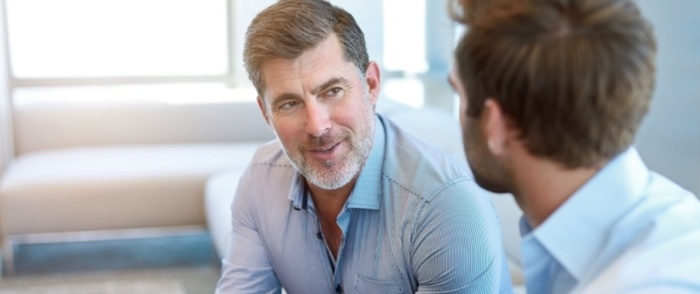 HR leaders evaluating mentoring and how it can help employees navigate their roles will see the value mentoring provides during every stage of the employee lifecycle.
Mentoring programs create opportunities for employee development, connection and engagement that can fuel an organization's talent engine. In an era when it's difficult to recruit and retain talent, something as simple as a program that facilitates conversations and provides leadership opportunities is vital to an organization's talent strategy.
When evaluating mentoring options, it's important to consider the value these programs provide throughout the employee life cycle, as well as the diverse needs mentoring programs can serve.
Mentoring Provides Value for all Levels
When you're evaluating mentoring programs and deciding who should participate, advocate for options that allow employees to engage in a mentoring relationship throughout the employee life cycle. Facilitate mentoring for new hires during onboarding, as well as for more established employees — which can even include senior executives.
"Just because you're a leader doesn't mean you don't need a mentor. We're always continuing to grow and learn," says Susan Hanold, Vice President, HCM Strategic Advisory Services for ADP. "One CHRO I know has multiple mentors — each one is helping him with one goal."
Employee Resource Groups Expand Options
As businesses are looking for methods to incorporate diversity in their talent strategies, employee resource groups also provide abundant opportunities for networking and mentoring.
"From a strategic standpoint, organizations also need to consider a diversity of ideas in mentoring," Hanold says. "Companies are creating volunteer-based employee resource groups that meet regularly and become a networking group that mentors each other. These groups often expand their reach by using virtual webinars and other communication vehicles to connect."
Incorporating employee resource groups as part of a mentoring strategy can also help address challenges that arise from a shortage of available, experienced mentors.
The Business Case for Mentoring in the Workplace
The compelling argument for mentoring in the workplace involves incorporating programs as part of the culture and avoiding too much complexity, according to an article published by the Society for Human Resource Management (SHRM).
"Today people really value conversations — a mentor being willing to give mentees their time builds trust and respect," Hanold says.
These relationships often influence and encourage development. Informal support from colleagues, such as mentoring, can lead to career and personal growth — which leads to better performance and better results for the organization. For the most impact, programs should focus on networking, conversations and how to establish trusting mentor matches.
Whether it's in a one-on-one mentoring relationship or in an employee resource group, organizations can celebrate and encourage the value people find when they learn from colleagues. HR leaders evaluating mentoring, and how it can help employees navigate their roles, will see the value mentoring provides during every stage of the employee life cycle. That — and the diverse perspectives it brings forward — will present a strong business case for making this type of program a reality in any organization.