The Speed of Trust: 3 Ways to Improve Your Organization's Financial Performance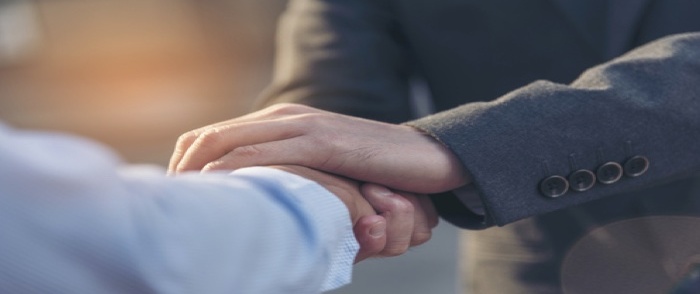 According to "The Speed of Trust," trust impacts the whole gamut of your business. Here's what finance leaders need to know.
What does trust in your organization have to do with your bottom line? According to "The Speed of Trust: The One Thing That Changes Everything" by business author Stephen M.R. Covey with Rebecca R. Merrill, trust impacts the whole gamut of your business. From leadership decisions to employee retention, building and maintaining trust is not only an essential part of workforce management, but it also has a quantifiable effect on your organization's performance.
Here's a closer look at three key ways trust matters and how to increase trust levels within your organization.
Increase Trust in Your Leadership
According to the Harvard Business Review, two-thirds of the criteria for the Great Place to Work Institute and Fortune's "100 Best Companies to Work For" list has to do with trust, "since their research shows that 'trust between managers and employees is the primary defining characteristic of the very best workplaces.'" In fact, "[t]hese companies beat 'the average annualized returns of the S&P 500 by a factor of three.'"
Trust in an organization's leadership plays a key role in generating results. Covey notes that leaders should embrace 13 different behaviors to cultivate deeper levels of trust. Some of his most important suggestions include:
- Being straight and transparent in important communications
- Showing respect to employees, stakeholders and other players in the business
- Having clear expectations, accountability and communication around goals
- Righting wrongs, keeping commitments and continually striving to improve
"The first job of a leader is to inspire trust," Covey concludes. "The ability to do so, in fact, is a prime differentiator between a manager and a leader."
Trust Levels Matter Between Employees
According to a recent study conducted by Ernst & Young, less than half of global respondents have a "great deal of trust" in their current employers, bosses or colleagues. Trust levels between members of your team, as well as between midlevel managers and their reports, significantly impact the business.
Low levels of trust can lead to greater organizational barriers, lower levels of employee retention and less fruitful collaboration. Taking steps to understand levels of employee trust — and improve it where necessary — can help you ensure the highest ROI from your workforce-related efforts.
Does Your Business Radiate Trust?
The same Harvard Business Review article mentioned above begins with this description: "A building surrounded by razor wire. A guard tower looming over the perimeter. Weeds and overgrowth flanking the grim exterior. Inside — drab colors, peeling paint, and dead plants decaying in the common areas. Was this a prison? No."
Instead, it was the state of the headquarters of a large business at the time that one of the article's authors took over as CEO. As a leader, it's important to assess whether the signals your organization is sending convey trust or a lack of it. From there, it's possible to take the steps needed to close gaps and invest further in areas that help strengthen trust and bonds across the enterprise.
Systematically Develop Stronger Trust Across the Organization
As Inc. notes, "Low trust organizations suffer in the areas of high employee turnover, customer churn, slow speed of execution and increased costs for getting things done." But organizations that deliberately focus on building trust can see impressive results over time. Covey recommends taking several steps, including:
-Declaring your intention to build stronger trust
-Demonstrating respect to employees at all levels
-Delivering results that reinforce the value of trust within the organization
-Recognizing that building trust is a learnable skill
For organizations that want better financial results, from retaining their best talent to sustaining long-term relationships with clients, "The Speed of Trust" offers valuable insight. Assessing your business's projection of trust, leadership trust levels and trust between team members — along with what efforts can be taken holistically — can pay dividends. Explore whether you have a trusting workplace now or whether stronger transparency, respect and communication can forge lasting results.