The Benefits of Establishing a Job Shadowing Program for Employees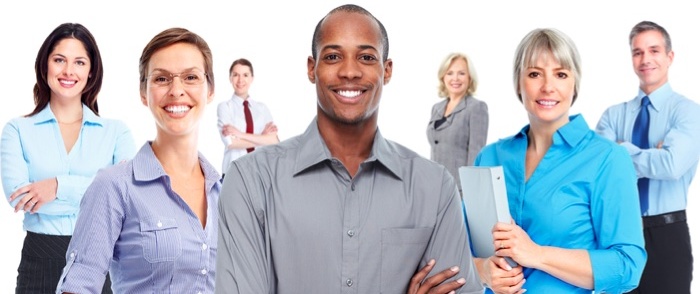 A job shadowing program can be one way to retain employees and develop their skills and abilities, as well as their understanding of how the organization functions best.
Organizations are constantly looking for ways to retain their employees, develop workers and become more efficient. One method that may help to accomplish these objectives is job shadowing.
These programs allow selected participants to observe ("shadow") another employee in their work environment. For example, a human resources staff member who's interested in recruiting may use the organization's job shadowing program for employees to shadow a recruiter. Over a predetermined amount of time, the HR person can see how the recruiter does their job as they attempt to fill open roles.
Job shadowing programs for employees are different from mentorship or interning programs in a number of ways. Job shadowing tends to be for a shorter period of time. Also, the goal isn't necessarily to build the participant's skill set, although job shadowing could be used in this fashion. Generally speaking, it's designed to expose participants to roles or aspects of the firm to which they may not normally be exposed.
In other words, they're provided a snapshot of a day in the life of the person hosting the participant.
Benefits of a Job Shadowing Program
These programs can provide a number of advantages to the shadow, host and organization. For the shadow, it provides valuable exposure. It can give a participant a realistic view of a different role, which can lead to improved communication and fewer silos. And it can be used to complement other forms of training and development. For example, staff members who received classroom-based training in a particular competency can shadow another employee who demonstrates it in their work. This complementary approach of a job shadowing program for employees may help them retain information better.
For the host, a job shadowing program can provide a way for veteran staff members to "give back" by helping less skilled/experienced colleagues. This can help to reinforce organizational norms and culture. The host also potentially gains by having their work observed and understood by someone with a fresh perspective. Being able to articulate "why you do what you do" to someone unfamiliar with the tasks can lead to better practices, or confirmation that current workflows are effective as is.
For the organization, a job shadowing program can lead to increased productivity due to staff members gaining a broader understanding of how the business works. The interactions between the shadow and host may also lead to new approaches to how work is done. For example, a shadow with a disability could suggest an accommodation that could also help reduce workplace injuries as a whole.
Job shadowing programs can also help retention by introducing potential career development opportunities for participants. When providing opportunities for promotion or skill development, these programs can help motivate employees to remain at your organization and be more fully engaged.
Designing a Job Shadowing Program
When designing a job shadowing program for employees, there are a number of factors to consider. Addressing them in a thoughtful fashion will help to ensure a successful, sustainable and effective program.
While there may be many questions to answer, here are a few to start with:
What is the overall aim of the job shadowing program? How does its purpose fit into the organization's strategic needs?

Why should employees participate (e.g., "What's in it for me?")?

Who may be eligible to participate (as a shadow/host/other)? What are the requirements for participation?

How are employees chosen for roles within the program?

What are the expectations of those involved?

How is progress or success measured for those involved?

How are problems addressed, if and when they occur?

How is the program tracked and measured on an organizational level?

What happens after successful completion of the job shadow program?
When establishing a job shadowing program for employees, make sure that it conforms to federal, state and local anti-discrimination statutes. Beyond complying with government regulations, look to remove as many non-job-essential barriers to participation as possible. Along with ensuring compliance, this approach may help support a firm's diversity and inclusion initiatives.
Conclusion

A job shadowing program for employees can be a great way for qualified employees to grow within an organization. Care and critical thought must be used in its creation, rollout and maintenance. This will help to safeguard against ineffectiveness as well as non-compliance.