Investing in Leadership Development: Improving the Speed of Trust and Growth in Your Organization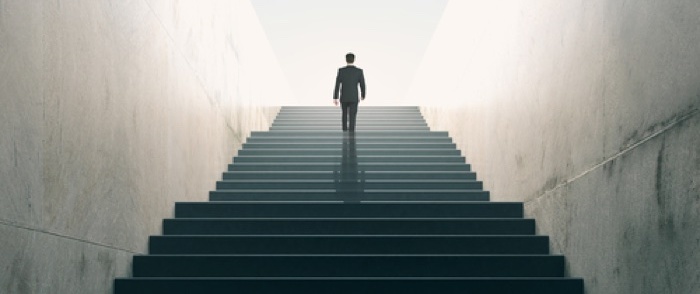 Leadership development can have a profound impact on your bottom line. Here are three tips from the book "The Speed of Trust" to maximize trust and profit.
Leadership development can have a profound impact not only on the quality of your organization's managers but also on the business's bottom line. This latest installment in a series covering must-read books for finance leaders takes a closer look at insights from "The Speed of Trust: The One Thing That Changes Everything" by Stephen M.R. Covey and Rebecca R. Merrill.
Covey views trust as a learnable skill that's critical for leaders to master, and he provides actionable advice to help businesses build sustainable levels of trust with their stakeholders.
Assess the Current Status of Trust in Your Organization
Trust levels in your leadership and business may be lower than you think. Sixty-three percent of respondents to Edelman's 2017 "Trust Barometer" survey expressed doubt about CEOs' credibility. And when trust levels are low, financial performance suffers. As the Harvard Business Review notes, "trust is not a soft, social virtue — it's truly a hard, economic driver for every organization." The authors go on to report that two-thirds of the criteria for Fortune's "100 Best Companies to Work For" list is trust and that high-trust organizations outperform "the average annualized returns of the S&P 500 by a factor of three."
Another study by Ernst & Young found that globally, less than half of employees trust their employers (46 percent) or their individual boss (49 percent). Five factors were identified as damaging trust: unfair pay, unequal opportunities to growth, a lack of leadership, high levels of employee turnover and lack of collaboration. For finance leaders, assessing the current state of trust in your organization can be the first step toward capturing the full benefits of trust in the workplace.
Build Trust by Building Leadership Capacity
Building trust starts with leadership. In fact, Covey writes, "The first job of a leader is to inspire trust." He goes on to note that the ability to inspire trust is the key difference between a manager and a true leader. Covey recommends that leaders adopt a number of specific behavioral habits and mindset changes that generate "results in a way that inspires confidence and trust."
The big challenge for leaders is creating a foundation focused on trust. Covey encourages managers to ask themselves four key questions to help uncover where their leadership builds trust and where they need work:
-Are you congruent?
-What's your agenda?
-Are you relevant?
-What's your track record?
Fundamentally, self-aware leaders with clear communication styles and transparency in their business decisions — and who place trust in others and deliver excellent results — foster the kind of trust that helps organizations grow.
Take Steps to Cultivate Greater Trust in Your Business
To improve trust levels in your organization, try implementing the following concrete steps:
Treat trust as a learnable skill
One of Covey's most important takeaways is that cultivating trust is a learnable skill influenced by the way we communicate, interact with teams and create accountability. Help your leaders develop a management style that projects trust. As Covey writes, "Some leaders have detail-oriented styles ... that may not be seen as trusting. Considering the taxes of low trust, it's wise for all leaders to think about the way their style is perceived." The positive effect of fostering the expectation that leaders can be trustworthy and that employees deserve to be trusted with their tasks will permeate every aspect of your organization's culture.
Focus on employee retention
Low levels of trust tend to lead to high levels of employee turnover — which, in turn, can create cycles of even lower trust. There's a significant cost to turnover. As Inc. notes, "losing an employee due to low trust levels (you can obtain this information in a simple exit interview) can cost upwards of 1.5 times their annual salary! Replacing that employee costs even more." Leadership development should focus on the importance of retention, identifying at-risk employees and gathering information from departing employees so that gaps can be addressed.
Pay attention to compensation
Compensation isn't just about recognition and performance. It also plays a role in whether employees trust their organizational leaders. Fair and transparent pay — with clear accountability, rewards and advancement paths — builds a strong sense that a company and its leaders are trustworthy. The Harvard Business Review published research finding that "performance-related pay was positively associated with job satisfaction, organizational commitment and trust in management." In other words, rewarding excellent performance with merit-based pay is another tangible step finance leaders can take to strengthen trust in their organizations.
Trust is a critical element to all aspects of the workplace. From improving employee retention to lowering barriers for routine tasks, high-trust environments perform better than low-trust ones. By focusing leadership development on the steps needed to improve trust, finance leaders stand a better chance of seeing higher revenues, stronger profits and more efficient operating costs.