Beach Family Medicine: Reducing Payroll Headaches Through an Integrated System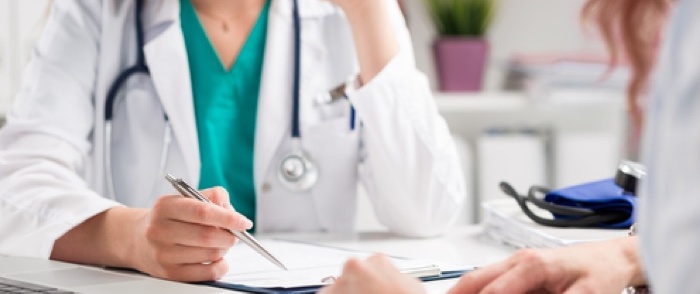 Running payroll for a six-person office shouldn't take all day. But for Jacqueline Sanchez, office manager for Beach Family Medicine, processing payroll manually with QuickBooks, while using a separate system for time and attendance, felt endless.
Here is Sanchez's story, in her own words.
We Wouldn't Always Make Payroll on Time
Payroll felt like a three-day process. We were using QuickBooks to run payroll and On the Clock for time and attendance. I would give the doctor everyone's hours to enter, but with her busy schedule, it was difficult. I even had to call her at night sometimes to make sure she put in the hours, and we wouldn't always make it on time. Plus, the employees would sometimes forget to punch in, and our system didn't allow them to manage their own hours, so they would have to go through me.
I Thought ADP was Only for Large Businesses
We have a vision for growth, and I knew that I needed someone or something to help me manage it. Our accountant suggested ADP, and I thought, "We can't afford that — we're a small office." I really thought ADP was only for large businesses. But when they gave me the rates, I was happy to see that they made sense for our organization.
I was a little skeptical about starting in October instead of January, but the representative went over all the tools that ADP offered — time management, RUN Powered by ADP®, ADP TotalSource®, everything — and assured me that it would be an easy, seamless process, even with the start in October.
Now Payroll is Hassle-Free
I am so happy with our current payroll process! It's so much easier having payroll paired with time and attendance as part of the same system. And I feel more in control of the process than ever; I review hours and time cards, approve the entries, and then everything is set.
Working with ADP has also helped fix some overlooked aspects of our payroll processes. I met with a benefits representative and realized that we didn't have workers' compensation in place — it was fortunate that nothing had happened! The next day, we were insured. The funds are also automatically deducted, so we don't have to worry about it.
For us, payroll is now hassle-free! Integrating these programs into our system has given me the time to focus on growing our office — and that time translates to money.
Company Vitals
Name: Beach Family Medicine
Industry: Family Medicine
Established: 2012
Owner: Dr. Susan Lurie, MD
Employees: 6
Headquarters: Miami, Florida
Locations: 1
Website: Miamibeachfamilymedicine.com
Business Challenge: Running payroll manually, on a system that wasn't integrated with time and attendance, was inefficient and time consuming.
How ADP Helped: RUN Powered by ADP® seamlessly integrates time and attendance with payroll processing.
More client stories
40 Dreams Catering: Saving Money Without Sacrificing Service