The Costs of Training New Employees, Including Hidden Expenses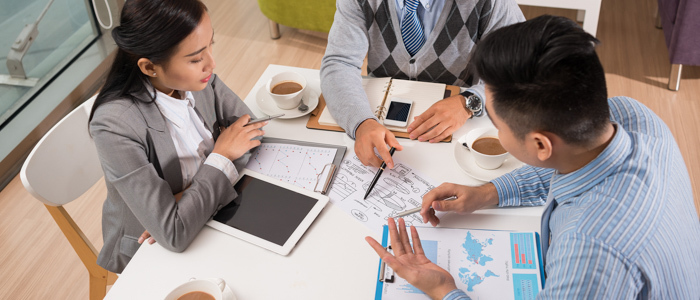 This article was updated on Oct. 4, 2018.
In recruiting, it's commonly accepted that the business will incur the costs of training new employees. Even if your new hires are seasoned professionals, they will likely experience a learning curve when orienting to the company's culture, routine tasks and established processes. Regardless of whether you're hiring a replacement employee or creating a new position that requires specialized skills, the costs of training new employees can vary.
What Determines the Cost of Training New Employees?
In most cases, certain variables affect the overall cost of training new employees. Upfront costs, such as recruitment and administrative hours spent on new hires, are just the beginning. The demands and skills needed to perform the job with some degree of efficiency are often what drive up training costs.
How skilled and knowledgeable candidates are when taking on a new role determines how much training is needed and how that training should be facilitated. For example, a factory worker with previous experience in a similar job may only need a week's worth of training by an immediate supervisor, while an assistant manager with little management experience may need to be sent to a special training class for several weeks to prepare to take on the challenges of the new role.
The State of Workplace Training in America
According to the 2017 Training Industry Report from Training magazine, the annual training budgets of U.S. small businesses totaled an average of $1 million in 2017. Approximately $1,886 was spent per employee. While this report defines small businesses as those with at least 100 employees, this data can still be valuable to smaller businesses. Organizations are increasingly interested in developing learning and training programs that produce both job behavior outcomes, organizational results and longer tenure periods.
Hidden Employee Training Costs
There can be hidden costs of training new employees that business owners should watch out for. These include the costs of instruction materials, equipment and time for formal training, and the cost of a mentor's time, if a mentoring system is in place. Other hidden costs include a loss of productivity until the new hire masters the job and the cost of time and travel for employees to network and collaborate.
Cost Breakdown of New Hire Training Needs
To calculate the costs of training new hires, add up the costs of the obvious and hidden factors, then add this total to the annual salary of the new hire.
Fortunately, there are ways to control the costs of training new hires. Recruiting only the most skilled employees, retaining them for as long as possible and using performance reviews to identify training needs early on are some of the best methods to consider.