Pay Equity Explorer Wins Cloudera's 2018 Data Impact Award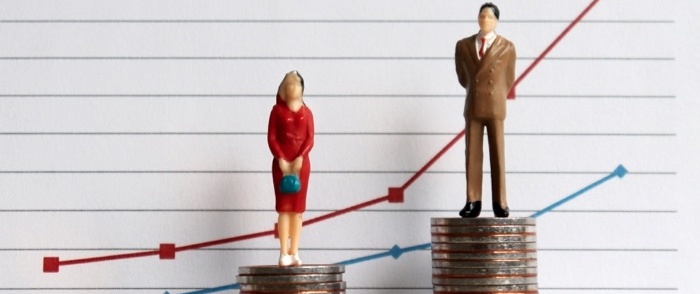 Innovation demonstrates positive societal impact by giving employers real-time access to data for compensation decision-making.
ADP is pleased to announce that Cloudera, a leading software company that empowers people to transform complex data into clear and actionable insights, has recognized ADP's Pay Equity Explorer innovation as the winner of the 2018 Data Impact Awards in the Societal Impact category. This award acknowledges an organization's achievements with the Cloudera platform, and the Societal Impact category highlights projects with a modern data platform that positively impact society, the planet or humankind.
Pay equity is not only a social issue, but also a business issue. According to the ADP Research Institute®, men — on average — make 28 percent more than women across all industries. Pay Equity Explorer, powered by the ADP DataCloud, combines analytics and benchmarking to give employers unmatched insight into their workforce.
Additionally, it helps organizations begin to explore internal potential pay gaps, by gender or race, in order to optimize attracting and retaining the best possible talent.
With up-to-date, easily accessible data that reveals critical, "decision-quality" workforce and business insights delivered into your daily workflow, employers are attracting a wider pool of applicants and keeping them engaged. Benchmarking delivers real, aggregated and anonymized market data that enables ADP clients to see how compensation for a particular job stacks up against others. ADP uses real, empirical, anonymized data from 40 million employees to anticipate how human work behaviors will evolve, and the impact that macro trends will have on the way people want and need to work.
In addition to this accolade, ADP will have the opportunity to spotlight Pay Equity Explorer, as well as showcase its industry expertise on the changing world of work, at the Strata Data Conference next September in New York City.
Amy O'Connor, chief data and information officer at Cloudera, says ADP has an "unmatched data set on the U.S. workforce and is exploring every avenue for extracting the most value for its clients and the human capital management industry." Cloudera is committed to teaming up with ADP to use data science, machine learning and AI in newly possible ways to invent the data-driven future of work.
"We're constantly updating our systems, releasing new things," said Vipul Nagrath, Global CIO at ADP. "We started with something here (at ADP) that was measured sometimes in months, and now we're measuring that in minutes. Now, we can really, truly think of the world differently and act and react differently. We can be innovative and be nimble because of it."
Pay Equity Explorer is for any business looking to get in-depth, valuable information on pay equity and to implement learnings from this data provided, making compensation conversations easier by taking some of the guesswork and emotion out of salary requests.
Learn more about the 2018 Data Impact Awards.

At podium, left to right: Data Scientists, Xiaojing Wang and Jim Haas, accept the 2018 Cloudera "Data Impact" award for ADP's Pay Equity Explorer innovation.