5 Steps to an Optimal Staffing Plan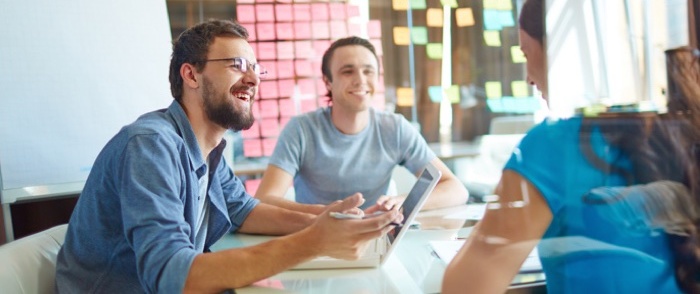 A solid staffing plan requires identifying gaps between needs and existing resources.
When your business is facing significant growth, it's crucial to get ahead of the need for talent. A staffing plan backed by a methodical process helps to ensure that your organization has the right people with the right skills to achieve your growing business objectives.
A solid plan should go beyond changes in head count to identify the new skills and knowledge your business needs, remaining sensitive to the relationship between internal and external needs.
Here are five steps for creating a staffing plan that will assist your organization to keep up with its potential and ambitions.
1. Determine Your Goals
Simply put, the staffing plan must support the business plan. What is the organization's plan for growth? Does it need personnel to staff a new office or retail location? Is it hoping to multiply the size of its sales force to support a significant sales push? Does it intend to offer additional customer service or internal support to boost customer satisfaction?
These objectives are typically outlined in the business's strategic plan, so look there first to set up an alignment between talent strategy and desired outcomes.
2. Identify the Factors Impacting Personnel Availability
Next, identify factors that could impact the availability of personnel. Large national organizations should first review relevant data from the U.S. Bureau of Labor Statistics, which provides helpful statistics on topics like numbers of job openings, unemployment rates and labor costs.
Large and small companies alike should examine similar statistics for their state or local region. This information is available from local chambers, business publications and industry associations. As a bonus, these entities often synthesize the data to provide an overview of developments in the market. That can include new businesses or other larger employers increasing their hiring or laying off employees. All of these external factors have an effect on the pool of talent available.
3. Determine the Organization's Functional Needs
Keep in mind that not all personnel requirements necessitate hiring externally. Some of your organization's talent needs can be groomed internally. Others may possibly be met by outsourcing to consultants, freelancers or independent contractors. That's why it's smart to assess the specific skills and abilities you need and ascertain whether each group, department or division already has those capabilities either in-house or close at hand.
Ask whether training, mentoring or other development help current employees move up or over into the new or vacated positions. If so, what might this development look like? On the other hand, are these skills and personnel actually needed indefinitely, for the long term? Or, are the organization's needs more specific and short-term, like for a particular project, an initiative that calls for skillsets not found in-house or a time commitment simply not manageable for existing personnel?
4. Conduct Gap Analysis
In essence, a gap analysis compares what you have currently with what you need. The difference — or gap — is what needs to be filled. Are the gaps your analysis identifies due to training and development deficiencies? If so, incorporate more training for the applicable functions or positions into your plan. Are the gaps due to heavy workloads during high seasonal demand periods? If so, hire temporary workers or outsource to contractors.
A gap analysis isn't quite the same as generally determining functional needs, and asking a series of questions like the ones above will allow you not just to determine the gaps but also potential solutions for filling those gaps.
5. Create the Plan
The final step is to roll all this information up into an actual, actionable talent plan. Your staffing plan should summarize all the assessment and analysis conducted in the previous four steps, outlining the decision-making process. The plan should span all applicable groups, departments and divisions. For larger organizations, this entire exercise may be broken down by division, with the subplans combined at the end.
Crafting a truly high-quality staffing plan involves organizational leadership, hiring managers and HR leaders. It's an organization-wide effort, not unlike — and even overlapping with — budgeting. So clear communication across functions and departments is key to crafting a plan that accounts for the needs of all and works for everyone.
Stay up-to-date on the latest workforce trends and insights for HR leaders: subscribe to our monthly e-newsletter.