Why Business Owners Should Consider Switching Payroll Providers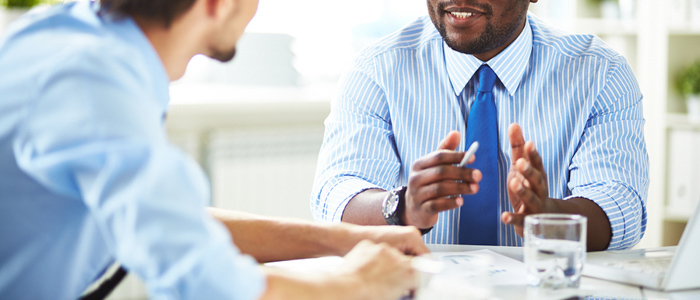 This article was updated on Sept. 11, 2018.

If you're not thrilled with your current payroll provider, you definitely have other options. However, switching payroll providers can be a little intimidating, especially if you don't know what to expect. To help shed some light on this subject, I spoke with Chris Puccio from Men's Hair Now to find out why he decided to change providers and how everything went with his switch.
Switching Providers Isn't Difficult
Business owners are understandably worried about the possible issues that could stem from changing providers, but Puccio found the entire process to be simple and stress-free. "My new provider handled everything," he says. "They transferred all my records from my old service so when I logged into their portal for the first time, everything was ready and waiting for me. They also had great online training videos, which made it really easy to get up-to-speed with using their service. It only took me a few minutes to figure everything out."
Technology Has Changed Payroll for the Better
Before switching providers, managing payroll was a bit of a nuisance for Puccio. "I had to call in and input everything by phone," he says. "This meant I had to plan my schedule around [my provider's] business hours."
Puccio's new company lets him do everything online. "I love the convenience of being able to handle payroll on my schedule," he explains. "I can input at home, when I travel, even at 2 a.m." Puccio also appreciates the fact that he is now able to track all his records using the company's online portal. If your payroll company is still handling everything the old-fashioned way, it might be a good time to switch.
Face-to-Face Service Can Be Very Valuable
Puccio also mentioned that his new payroll representative met him in person and really worked to build a relationship. "It's a big relief because if I ever run into payroll trouble, I can pick up the phone and talk to someone I know and trust," he explains.
This wasn't the case with his old company. "I never actually met my old representative in person. I liked her, we got to know each other on the phone, but we never built the same kind of relationship."
It's Worth Checking Out Your Options
At first, Puccio didn't have much interest in making a change. "I was pretty content with my existing provider," he explains. "They had some things I didn't like, but overall they were getting the job done."
It took a few calls from another company and a recommendation from his bank before Puccio was willing to consider another option. When he saw how much he could save as well as the better features from his new provider, it was an easy decision to make.
"I would recommend that any business owner at least talk to a rep to see what other options are out there," he says. "If I had known what I know now, I definitely would have switched earlier."
Puccio's story can serve as inspiration for any business owner who isn't thrilled with his or her current payroll service. Switching payroll providers doesn't need to be a difficult process, and it can be well worth the effort.
Are you thinking about switching payroll providers? Click here for our free payroll solution buyer's guide.
Men's Hair Now was a client of ADP, LLC. at the time of this article's publication, April 25, 2017.