Understanding the Value of Hiring for Diversity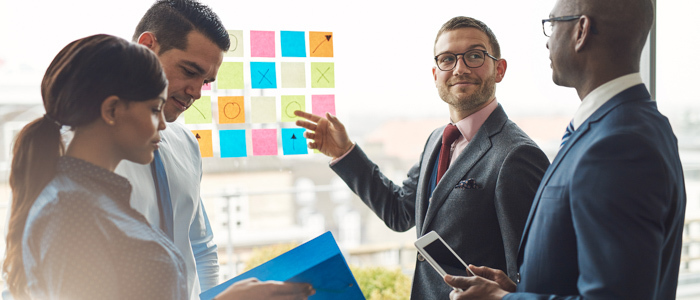 This article was updated on Sept. 14, 2018.

Employees who have different backgrounds and experiences bring new skills and perspectives to their roles that can help your business grow in new and exciting ways. These candidates, for example, often have the ability to work effectively with people who differ from them or possess greater empathy while dealing with customers. For these reasons, and a multitude of others, hiring for diversity should be a key component of your organizational strategy. But the path to organizational diversity is much more complicated than the straightforward decision to make it a priority.
Recruitment and Beyond
Having an internal commitment to diversity starts with recruiting. You're likely to find a more diverse group of candidates by expanding your recruiting reach beyond the norm, such as a career event for people transitioning out of the military, a commuter college rather than a traditional four-year university or campuses designated by the Department of Education as minority-serving institutions. Professional organizations represent specific populations, too. If you're looking for an experienced engineer, for example, placing a listing with the National Society of Black Engineers or the Society of Women Engineers could yield candidates you might miss out on otherwise.
One common problem organizations face while attempting to diversify their recruitment efforts stems from the fact that current interview and evaluation processes do not fully align and support the goal of hiring for diversity (this disparity could also explain gender pay gaps in the market.) Many people know about the wage gap between men and women, but there other wage gaps too. According to the Department of Veterans Affairs, there is a lesser known and interesting gap between the pay of military veterans and civilians.
Investing in talent management solutions, or relying on outsourced recruiting experts, can help you integrate your diversity goals into your recruitment processes and further facilitate the search for these diverse candidates.
Interview Well for Great Hires
Updating your recruiting processes should lead to a more diverse candidate pool, but the alignment of evaluation techniques to this end is also vital to help identify their skills and potential. Interviews alone likely aren't enough. For example, Chicago Booth Review found that when job applicants were asked about their arithmetic skills, men tended to overstate their competence and women understated it. Women were evaluated more favorably when past performance on resumes was considered, but a pencil-and-paper test showed that the men and women performed equally well. In other words, simply asking people about their skills might not be the best way to assess them.
Training hiring managers to conduct job interviews that account for and understand diversity of experience should, therefore, be a priority for your HR department. But training managers in hiring for diversity should include far more than just warning them about discriminatory questions. According to Harvard Business Review, you should have your HR departments train their interviewers to structure their questions to get information about how someone will react on the job, instead of just how they've already done it. By giving hiring managers the leeway to attack questions creatively, rather than a paint-by-numbers approach, you should be able to help them more accurately evaluate candidates with less traditional experience.
Show Commitment With Offers
This process also should not end once your teams decide to extend an offer. When making an offer, employers should be careful to ensure that employees are not disadvantaged because of different cultural expectations. If negotiation is not a component of the job requirements, then expecting salary negotiation at the outset may indirectly hurt their future. For example, Harvard Business Review reports that there is evidence employers view women who negotiate as difficult. Additionally, people leaving the military, where pay grades and benefits packages are standardized, may not understand that they are expected to negotiate. These factors can contribute to pay gaps, so your organization should likewise give some consideration to creating preset salary structures to alleviate these unintended disadvantages.
Organizations who prioritize diversity in recruiting and adjust their processes to accommodate a wide range of backgrounds should be able to enhance creativity, expand their sphere of influence and capitalize on the unique perspectives these groups can add to your workforce.