Rock Stars: 4 Organizations That Offer Unusual Bonus Programs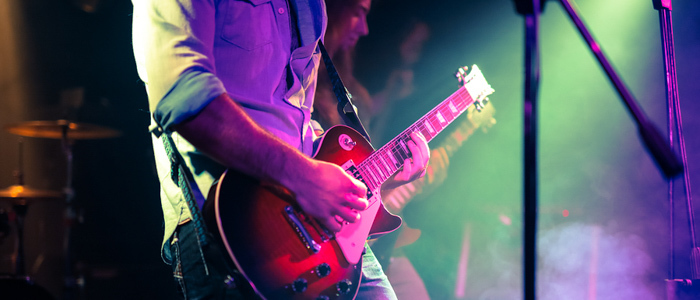 This article was updated on September 11, 2018.
By establishing fun and unusual bonus programs, you can reward your top-performing employees for a job well-done and also help define your organizational culture and increase employee engagement. Get inspired by these four unique bonus programs that aim to create a better workplace environment.
1. Fusion OEM
Fusion OEM is a thriving Illinois-based contract manufacturer that has 55 employees and two unusual bonus programs to reward its top performers. As founder Craig Zoberis tells Forbes, Fusion OEM offers "spot bonuses," which give managers the opportunity to award between $250 and $2,000 on the spot to an employee who goes the extra mile by doing something like taking the initiative to solve a problem on the production floor.
Fusion OEM also offers a Rockstar Bonus Program, which takes a peer-to-peer recognition approach. Every month, Fusion OEM holds a town hall meeting during which employees vote for a "rockstar" performer.
As Zoberis tells Forbes: Employees who get 10 percent of the votes from their peers "get $250, and if it's more than that they receive $500, and rockstar parking for the month and a signed guitar. We also do an annual rockstar program, and the winner gets $1,000, rockstar parking for the year and two tickets to any concert they want with limo service."
2. Westin Hotels
It makes sense that a business in the travel and tourism industry would reward outstanding employees with a travel bonus. As Ere Media reports, Westin, which is part of the Starwoods hotel chain, offers a five-day exotic vacation package to the employee who comes up with the best idea during a given quarter.
3. Intuit
Intuit, a California-based financial and business software firm, offers a bonus that actually rewards failure. The organization is so driven to innovate that it encourages its employees to attack big problems with bold ideas, even if those ideas fail.
As The Happy Manifesto reports, Intuit holds "failure parties" and gives out an annual reward for the best failure. This highly prestigious, company-wide award stresses the organization's belief that you can sometimes learn the most important lessons from failure.
4. Influence & Co.
Influence & Co., a content marketing agency, uses an unusual piece of business swag as a bonus. Similar to Chicago-based online organization Groupon, which gives employees who have surpassed the one-year mark a bright green Adidas track jacket as a retention bonus, Influence & Co. gives its top performers "The Belt." According to Entrepreneur, "This professional wrestling-style championship belt is used to recognize employees who make creative contributions to the growth of the company."
While you can certainly play it safe and offer cash bonuses to your top performers, you should also consider the value of offering unusual bonus programs that involve travel, clothing, parties or peer-to-peer recognition. By taking a fun and unique approach, you can help increase employee engagement and help ensure that your whole team is eager to come up with the next great idea for your business.