Entrepreneurial Millennials: Harnessing This Powerful Generation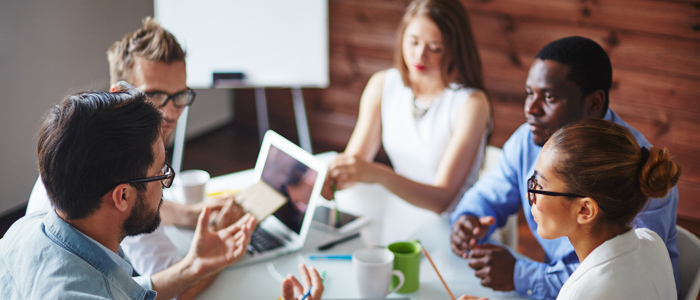 This article was updated on September 18, 2018.
The youngest generation currently in the workforce is millennials, a generation known for its entrepreneurship and unconventionality. A Bentley University study of more than 1,031 American workers aged 18 to 34 showed that the majority of these entrepreneurial millennials would prefer to start their own businesses (66 percent) versus climb the corporate ladder (13 percent). They also value flexible and remote work arrangements, as well as specific types of career communications.
While it may seem at odds to hire someone who aspires to eventually work for themselves, this type of employee can actually be a benefit to your business while she works for you. How should you harness the spirit of your entrepreneurial millennials for the good of your organization? Here are a few tips:we
Communicate With Them
The Bentley University survey revealed that 80 percent of millennials who own a smartphone tend to stay connected all day long. Nearly 90 percent said they check work emails outside of normal hours. However, more than half of entrepreneurial millennials actually prefer face-to-face communications over email, phone and text message.
Understanding these preferences can help managers better speak with and share information with millennials. Meeting in person to collaborate can bring out the best in your young employees, keep them engaged and prevent an overload of emails and phone messages. Plus, great communications between colleagues fosters better relationships at the office.
Harness Their Drive
Any organization can benefit from handling entrepreneurial millennials well. They are highly creative and innovative employees who bring a lot of energy to the table. They are eager to earn their place among older generations of workers, too. This drive to prove themselves and learn as much as they can informs their desire to found their own businesses in the future. It also helps them become valuable teammates for the duration of their time with your business. Be sure to keep lines of communication open and encourage millennials to share their ideas.
To use millennials' entrepreneurial drive to the mutual benefit of the organization, keep in mind that millennials are both socially connected and cause-driven.
Develop work practices centered on corporate responsibility. If your business wants to inspire millennials to engage in the work it does, then they must see that their efforts are part of the greater good. Your young employees want to have purpose.
Create communication pathways that encourage problem solving. When speaking with millennials or getting them to work with peers, make sure that they feel like they have a voice. Use open and active communication to spur new ideas and solve problems with better ways of doing things.
Establish social channels for millennials to participate in. All workers want and need a place to share and connect with others so they feel like they are valued. Make a social channel just for employees, encouraging millennials to participate in core decision-making processes.
By using these tips, you can successfully tap into the world's most powerful generation in today's workforce.