Project-to-Project Hiring: How to Do It Right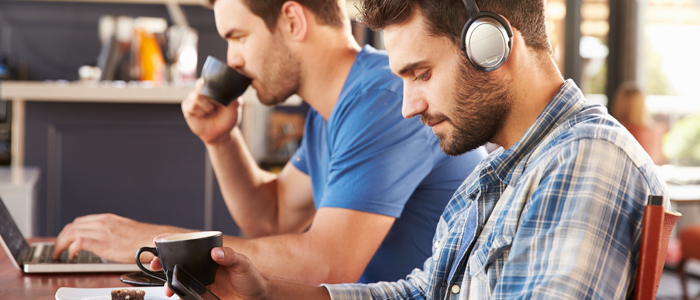 This article was updated on July 3, 2018.
Project-to-project hiring is a growing talent management trend. Among the drivers of the 1099 economy are the digital age and the pressures to keep labor costs down. The ADP Research Institute® report, The Evolution of Work: The Changing Nature of the Global Workforce, uncovers a growing trend that predicts that organizations will hire contract workers on a project-by-project basis more frequently in the future and will have fewer permanent, full-time employees.
In fact, employees will soon no longer define job security by tenure — they increasingly understand that they have to adapt to different roles and network in order to extend a career. "Employees will work wherever their skills are needed rather than remaining loyal to one company," the report states. Employees must adapt to these changes, and finance leaders and HR leaders should be doing the same thing.
Weigh the Pros and Cons of Contractors
A full-time employee is more expensive than hiring a contract worker. You have recruiting costs, onboarding outlays, benefits, workers' compensation, payroll taxes and more. A contractor may be a wise choice if a business is seeking to fill specific needs fast and keep labor costs down. When hiring contractors, it's crucial to work with your CHRO to make sure teams stay well-connected and that communication issues don't hold back productivity.
Hiring a contractor can have its disadvantages, however, especially from an HCM perspective. For instance, increased turnover and less commitment to the organization are common pitfalls with project-specific workers. Also, contractors can be less engaged and invested in a business and its overall mission than an employee. "Don't expect them to go outside the strict parameters of their job (at least not without asking for more money) or contribute in other ways," notes Entrepreneur. You also will have to let them have some autonomy, or you could be classifying them as employee without intending to.
When Contractors Cost More
As referenced above, compliance issues can arise if you treat contractors like employees, and you could face expensive legal liability under the Fair Labor Standards Act as a result. The DOL is now taking a more aggressive enforcement stance against businesses that misclassify a worker. The DOL has listed ways to determine an employer's degree of control over an independent contractor under the FLSA, as follows:
To what extent does the employer control the worker's schedule such as when, where and how they work?
Is the worker paid hourly or by the job?
Is there a contractual relationship with set terms?
Does the employer provide benefits or training?
As you continue to take advantage of the flexibility and cost benefits offered by the emerging 1099 economy and project-to-project hiring, have a clear differentiation in the way you treat independent contractors and employees. Otherwise, you'll lose the cost benefits — and flexibility — that led you to choose a 1099 route in the first place.