How HR Data Could Improve Your Bottom Line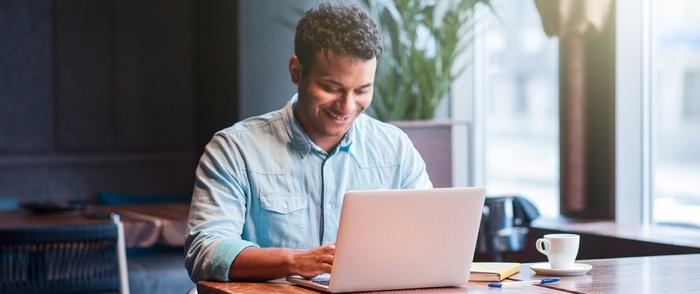 Learn four ways that HR leaders can improve the bottom line with HR data and insights, including tax credit discovery, retention analysis, and more.
The wealth of intelligence that can be gleaned from HR human capital management information systems could have remarkable value to your organization. Today's data-driven CHROs and HR leaders are discovering the potential to improve the bottom line with HR data-driven insights. According to Entrepreneur magazine, HR data and analytics are among the top areas of investment for HR teams, and implementation rates of big data programs are set to soar.
The ADP Research Institute® also reports that a strengthened HR infrastructure can be critical to achieving many key objectives today and beyond, including the "overwhelming" tasks of global talent management and risk mitigation. For HR teams with a sufficient IT infrastructure to provide access to high-quality big data, the opportunities to realize cost savings and tax credits through analytics are immense.
The Marriage of Big Data and Tax Credits
There is a remarkable opportunity for tax credits with effective analysis of HR hiring data. There are over 3,000 credits available in the U.S. on both federal and state levels, and 50 percent are unclaimed due to insufficient HR technologies, poor analysis habits or a sheer lack of data-driven HR resources, according to ADP RI.
By matching profiles on hiring and workforce demographics and other eligibility factors with available local credits, HR can tap into those funds, which exist to stimulate local economies. In some cases, organizations are able to offset the costs of 25 percent of capital investment. Because of the sheer volume of compliance and other requirements, HR leaders shouldn't rely solely on manual matching to ensure their organization is taking advantage of all available funds. Achieving high accuracy and optimal results requires sufficient tools for workforce and hiring analysis, as well as automated methodologies to create matches between eligibility and credits.
Other Avenues to Improve the Bottom Line With HR Data
1. Managing Benefits and Health Care
Your employee's existing health care data can hold remarkable potential for savings on health care costs, including preventative care and how to avoid costly factors like hospital readmission, according to the Society for Human Resource Management (SHRM). Cigna, for example, is one insurer that is providing a "health matters" score. By understanding workplace risks and trends, HR wellness experts can provide important and relevant messaging to employers and incentivize healthy behaviors that lead to savings on absences and health care.
2. Identifying Retention Risks
Big data analysis has the potential for HR teams to look deeper than descriptive factors, such as workplace demographics and longevity of tenure. By looking externally to your competitors, regional workforce trends and other factors to determine your retention risks, you'll gain an improved understanding of the labor market and regional impacts on talent supply-and-demand. HR leadership can then focus on retaining the employees who could prove costliest to replace.
3. Employee Engagement
Glassdoor research indicates that 70 percent of American workers are disengaged, and they may cost the U.S. economy as much as $550 billion each year in lost productivity. Low employee engagement can take a toll on your employer brand and culture, as well. CIO recommends looking beyond annual performance reviews to collect internal data from employees on happiness and unhappiness and other engagement factors. By continually analyzing engagement factors, HR leaders can identify patterns and risks in a "continuous dialogue" with workers. By using HR insights to view engagement as an ongoing project, HR could achieve immediate cost savings from higher engagement.
Information gathered from big data analytics yields remarkable ROI for leadership through tax credits, improved benefits management and enhanced retention and engagement strategies. With the right HR infrastructure to achieve data quality and transparency, the marriage of intelligence and strategy should be a major boon to your organization.