Employee Retention Investments Require Structure and Meaning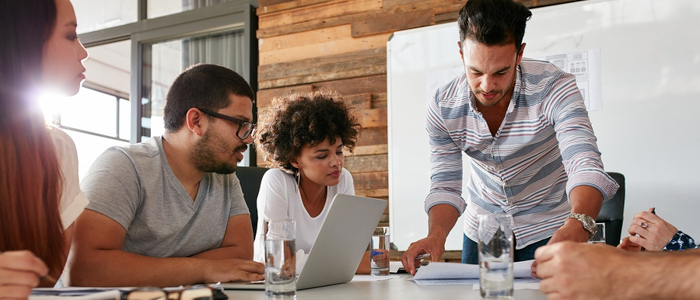 This article was updated on July 10, 2018.

Specialized employee roles and segregated organizational structures can cause a crisis of engagement and undermine employee retention investments. In the pursuit of efficiency, cost reduction and management authority, organizations often implement shared services and a siloed mentality; however; this can sometimes lead to low employee engagement.
According to Gallup, only 32 percent of employees in the U.S. are engaged at work, and employee engagement worldwide is a mere 13 percent. These numbers have been consistently low since 2000. But finance leaders can increase employee retention investments by applying the right organizational structure and helping employees find meaning in their work.
Apply the Right Organizational Structure to Your Business
Many organizations have overspecialized functions that can have a negative impact on employee engagement. The key, however, is not to undo that specialization, but to seek to understand the importance of revamped organizational structures. According to Forbes, there are five types of organizational structures:
The traditional hierarchy
Flatter organizations
Flat organizations
Flatarchies
Holacratic organizations
None of these organizational structures is better than the other — each has its own advantages and disadvantages that finance leaders must consider. Every business has an optimal structure that should match its purpose and culture. For example, a traditional hierarchy structure is more appropriate when quality, compliance or repetitive work requirements are high. On the other hand, a traditional hierarchy is less effective in a highly project-based organization where cross-functional work is highly valued. Finance leaders need to understand the various organizational structures and fit them to their vision.
Help Employees Find Meaning in Their Work
Changing organizational structures will only go so far. In order to get the most out of employee retention investments, finance leaders should also relate their business mission to the personal meaning that employees seek. According to the ADP Research Institute® report, The Evolution of Work: The Changing Nature of the Global Workplace, employees want more than just ample compensation and solid benefits. They're searching for meaning and have a desire to do work that's important. To help employees find meaning in their work, Gallup suggests businesses treat employees as stakeholders in the organization's future in order to maximize engagement. You should ask your managers the following questions when designing any type of work or workflow structure:
Does this work have the potential to align with employees' search for meaning? And if not, could it be reframed or altered to align with things your employees care about?
Does the work increase your employees feeling of responsibility and set them up to feel like a major stakeholder in the outcome of the initiative?
Does the work serve to streamline processes, promote team dynamics and highlight the organization's overall mission and values?
Finance leaders should pursue investments that improve organizational efficiency, but not at the cost of employee engagement. There should always be a balance. Analyze how different organizational structures and people-focused job designs can be implemented so your employees feel engaged in their work and want to help the organization achieve its goals.