Employee Background Check Best Practices to Protect Your Business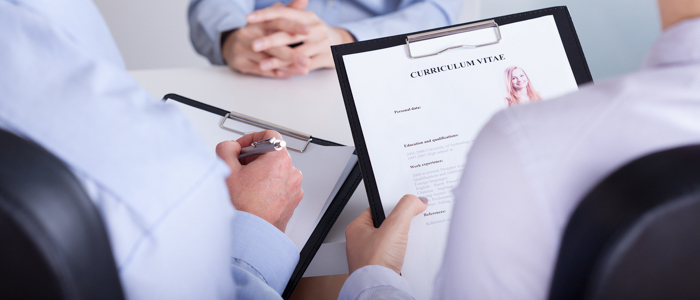 This article was updated on July 6, 2018.

Employee screening is a vital aspect of recruiting and should be a regular part of any hiring process. Why is this so important? Many candidates may not be who they seem to be at face value. In fact, in response to a 2014 CareerBuilder/Harris Poll survey, "58 percent of hiring managers said they've caught a lie on a resume." By screening all potential new hires, potentially including an employee background check, companies can help protect their interests and hire truly qualified employees for the long run.
Challenges of Employee Screening
Small businesses may encounter a few challenges when carefully screening job applicants. It takes time to check employee backgrounds, which can be hampered by poor or incorrect information provided by candidates. It is best practice to verify information such as work and education history, and contact professional references. Once you have a screening process in place, these tasks become easier. You may also want to consider contracting with a third-party vendor that can efficiently handle some of the above tasks.
To maximize the employee screening process, some general best practices include:
Using a consistent approach to screen all candidates: Not only do equal opportunity laws require businesses to treat all job candidates the same, but implementing and following a consistent system for screening candidates helps ensure no details are missed.
Following all laws regarding employee background checks: There are strict federal, state and local laws concerning the screening of certain aspects of a candidate's background, including criminal convictions, military records and credit reports. The U.S. Small Business Administration provides information on these laws, as does the Equal Employment Opportunity Commission (EEOC). Here are some to be mindful of:
Obtain written permission from each candidate before performing an employee background check. It is best practice to only conduct a background check after a conditional offer of employment has been made to the candidate — this is mandated in many state and local criminal and credit check ordinances. This practice can help mitigate the risk of other unlawful employment practice claims.
You must be consistent in your rejections. For instance, if you find one candidate has a criminal record and is a member of a legally protected class, you may only reject them if you would also reject other candidates with or without those characteristics. If you are relying on a criminal record as a basis for rejection, the EEOC advises that it must be job-related and consistent with business necessity.
If you reject a candidate based on information obtained from a credit report, Fair Credit Reporting Act (FCRA) guidelines recommend that you provide that person with a copy of the report and a pre-adverse action notice, with the name and contact information of the consumer reporting agency. After a reasonable amount of time, if necessary, inform the employee of the adverse employment decision.
You must protect the privacy of all candidate information.
Obtaining written permission from all candidates: Consent forms are not only the law, they also help protect your business. This form should tell candidates if their personal information will be handled by a third-party vendor and explain that the background check will be used in the final employment decision. The notice must be provided separately from the employment application, as required by the Fair Credit Reporting Act (FCRA).
Contracting with third-party screening companies: Reputable third-party vendors can help streamline the screening process, save time and money and reduce potential for error. Small companies with limited recruitment budgets can turn to staffing or online employee screening agencies that offer affordable rates.
Employee screening helps prevent the hiring of candidates who could cause potential risks to your company, or who don't have the qualifications as stated, removing some of the uncertainty that comes with hiring someone new.