Disaster Preparedness: Planning Your Business's Recovery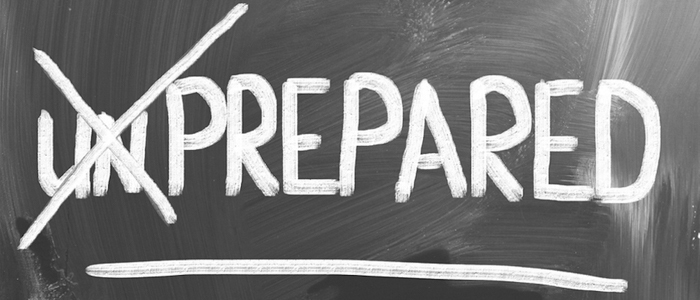 Helpful steps and strategies here for preparing to survive and rebound after a disaster.
No one wants to linger on thoughts of unforseen natural or man-made disasters, but all companies are at risk when unpredictable events conspire to knock out power, cause significant physical damage or interrupt business in other ways. Approximately 25 percent of businesses never recover after a major disaster, according to the U.S. Small Business Administration. Avoiding or surviving this fate demands a vested effort in disaster preparedness: understanding common and potential threats, creating a contingency plan and identifying key first steps to help mitigate event impact.
Identifying Risk
The Federal Reserve Bank of San Francisco notes that natural disasters were responsible for $306.2 billion in damage in the U.S. in 2017. Over one-third of businesses impacted by these disasters saw revenue losses of over $25,000, while roughly one-fifth faced asset losses above that same threshold.
Winter storms are common culprits in disaster scenarios, but companies also need to prepare for damage from other sources - whether natural or man-made. Hurricanes and tropical storms caused the biggest disaster-based losses from 1993 to 2012, according to Agility Recovery, followed by tornadoes, winter storms, terrorism and geological events. Man-made disasters, such as chemical plant explosions or oil spills, meanwhile, can result in similarly unexpected power outages or resource losses.
Creating Contingency
The next step in designing a disaster preparedness plan is to create contingency based on the top line-of-business risks. Power loss is the top concern, according to Agility. High winds and electrical storms can knock out supply grids or cause irreparable damage to local power lines and poles. When systems are knocked offline, loss of sales and customers is a substantial concern. With an average of 11.5 days until full operational recovery, this offline time can be costly. Researching local disaster history and potential profit impact allows companies to quantify the potential risk and develop a plan to address specific needs in the event of emergency.
Sure Steps
The final component of effective disaster preparedness is to define a set of specific responses or first steps to likely events. To address loss of customers, for example, a "recovery-in-place" strategy helps minimize gaps in service. If this isn't possible, have a system to provide stakeholders, consumers, and even employees with regular progress updates. Finally, it's critical to test recovery plans before disaster strikes. By running a variety of failure scenario drills, companies can avoid critical moments of hesitation during a disaster.
According to Ready.gov, for example, companies will be well-served by addressing four key elements:
Business impact analysis: Determine functional effects of a disaster
Recovery strategies: Identify resource requirements along with any gaps
Plan development: Create a contingency plan framework and organize recovery teams
Testing and exercises: Train business continuity teams and ensure repeatable results
No business is immune to disaster. Understanding the potential impact and creating contingency and rapid response plans, however, can help reduce overall risk.
Want to learn more? Click here for a free guidebook. Be sure you can pay your employees if disaster strikes: Your Continuity Plan Should Include Alternative Payroll Options
Protecting Your Workforce and Understanding Policies as Your Organization Responds to COVID-19
As employers develop their coronavirus response strategy, they need to stay mindful of attendance and leave polices and regulations, employee privacy, anti-discrimination, and other employment law considerations, while keeping an eye on brand reputation and business communications.
This webcast will offer insights and best practices, including:
Key HR and business challenges
Compliance considerations
Leading practices
Reliable sources of information
Next steps

Launch this 45-minute webcast anytime.