Do You Have a Strong Risk and Crisis Management Plan?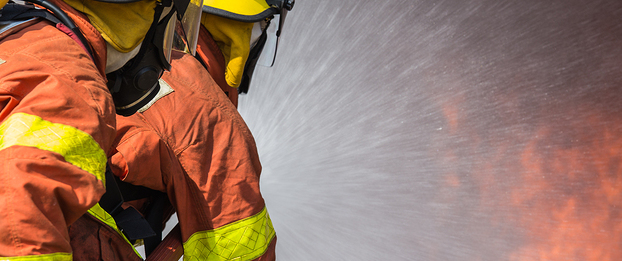 We live in uncertain times. Does your organization have a crisis management plan in place? According to Deloitte there's a "vulnerability gap" between awareness of threats and actual preparation. Seventy-six percent of board members say their organizations would respond effectively if a crisis struck tomorrow. But only 32 percent say their organizations engage in crisis simulations or training. "It's common to think of crisis in dramatic terms: natural disasters, people led away in handcuffs, the glare of media lights," reports Deloitte. "For any organization, crisis is a matter of 'when,' not if.' And the larger and more global the company, the greater the exposure to risk."
A Crisis Can Mean Many Different Scenarios
The top two crisis areas that make business leaders feel the most vulnerable are corporate reputation (73 percent) and cybercrime (70 percent), according to Deloitte. Traditional crisis planning shouldn't focus only an emergency response plan without giving equal attention to crisis communications (for internal as well as external audiences), business continuity and IT plans.
Start With Risk Assessment
Experts agree that the outcome of a crisis is usually determined in the months and years before a crisis occurs. HR is uniquely positioned to identify key stakeholders early to assess the most likely risks, particularly as they pertain to employees, and begin mitigation strategies wherever possible.
For example, a business that knows it stores hazardous materials can track and aggressively react to incidents that might foreshadow disaster, and use that information to predict the most likely causes of mishaps. Such an assessment gains even more power from consensus when you identify key leaders to be your partner in identifying and addressing these risks. The work done may build cohesion that can carry over to your crisis management team should the need arise.
4 Types of Crisis Planning to Successfully Navigate a Crisis
HR leaders should be integral to developing risk assessments, risk mitigation and comprehensive crisis planning. Internally, there are often multiple stakeholders with discrete responsibilities connected to crisis and crisis communication planning. Make sure your crisis plan lays out the following:
Crisis communication planning — sustaining communications with employees over time
Business continuity planning — keeping customer service lines open
Business continuity planning — preserving the decision matrix should decision-makers within the organization be incapacitated or cut off from communication
IT planning — planning what could happen to the integrity and security of organizational data
HR leaders play a strategic role in ensuring the safety of their employees and helping the business can operate to its best ability even when under crisis conditions.
A Different Kind of Drill
As the definition of a crisis management plan evolves within your organization, the opportunities for training are many. Local law enforcement and related institutions could be happy to assist in developing situations and drilling. These professionals know that training a few times in advance can make the difference between triumph and disaster when a crisis strikes. The Federal Emergency Management Agency offers multiple drills and exercises to get organizations thinking about scenarios and ways to prepare for them.
Planning should not stop at the point where the crisis ends. Employees will need to return to work and may need ongoing help if they lost loved ones or have been deprived of shelter or other basic resources. You'll need to transition back to normal operations. There may be new needs or intense project work to restore lost business resources. HR leaders can play an essential role in developing a recovery plan that wisely prioritizes between conflicting needs as the situation normalizes.
Stay up-to-date on the latest workforce trends and insights for HR leaders: subscribe to our monthly e-newsletter.

If you would like to learn more about how to manage leave during and after a disaster and what benefits, policies, and programs can help employees recover, listen to ADP's webinar "Natural Disasters Can Help Drive a 'Climate Change' in Your Business Leave Policies."