Total Cost of Ownership: The Competitive Advantage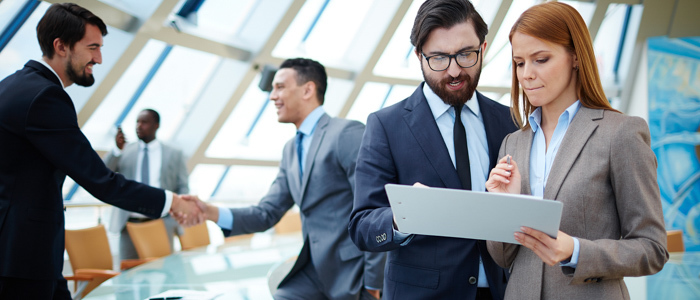 This article was updated on June 13, 2018.
Businesses gain a competitive advantage through total cost of ownership (TCO) because it allows them to better analyze the cost of their workforce. TCO considers direct and indirect costs to measure true cost. This is important in analyzing a workforce because HR now represents the largest variable costs for most organizations. TCO is a concept that's traditionally been applied to IT, but has moved into almost every aspect of business operations.
Getting to Know Your TCO
According to ADP Research Institute® The Importance of Total Cost of Ownership: How Midsized Companies Can Find Competitive Advantage, about 60 percent of businesses surveyed are familiar with TCO, but only 27 percent consider all factors of TCO, and only 22 percent have analyzed it in the past year. Human capital — an abundant and flexible resource — is a key driver in productivity and profits. Using TCO lets organizations obtain a more realistic picture of what they're actually spending on the procurement and management of their workforce. With TCO, human capital is managed like any other asset, starting with how the asset performs.
Organizational Assessment
In addition to salaries and benefits, organizations should also consider the costs of management, time and attendance, and support systems. Indeed, calculating workforce costs by only analyzing salaries and benefits is too basic for the fast-paced business landscape of today and can lead to poor business decisions. Tom Perrotti, president of ADP's Major Account Services and ADP Canada in Middle Market Executive states that "with financial capital losing some of its primacy as a catalyst for growth, effective workforce management is poised to become one of the biggest variables when it comes to a company's productivity and profitability." Additionally, research firm NelsonHall cited in the ADP study found that firms that implemented an HCM strategy reduced their TCO by 26 percent.
The ADP study also says organizations should consider the following five HCM expenses: payroll, employee benefits administration, talent management, HR administration, and time and labor management. Each has direct and indirect costs. Under TCO, this can include things typically not quantified and tracked such as operational inefficiencies, poor management and loss of personnel. These costs can be high and are not always apparent if businesses aren't tracking them — which means some organizations could be underestimating the costs of their workforce.
Control HCM Costs
The report also noted most executives surveyed felt their business was doing a good job of managing HCM functions. Still, many had "a sense of unease" about their business's employee costs. More than half said they have a "good familiarity" with the TCO concept, but only one in four could estimate their HCM TCO in all five pillars. Businesses can often find opportunities to boost operational efficiency when they examine all five pillars. For the HCM TCO strategy to be effective, key stakeholders need good information with a high degree of knowledge, measurement tools and complete analysis, according to the ADP report. "Attracting, managing, and keeping top talent comes with a cost. Some of these costs are very apparent. Others are hidden," the report concludes.
By tracking workforce costs through total cost of ownership, organizations should be better positioned to gain a competitive advantage.