Total Cost of Ownership (TCO) Can Reduce Costs and Increase Profitability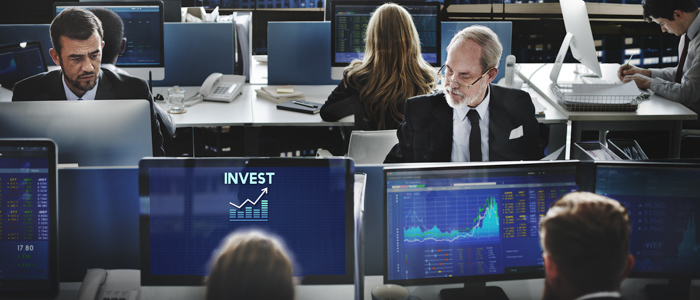 This article was updated on June 13, 2018.
Total cost of ownership (TCO) can be a valuable tool for organizations seeking a competitive advantage by reducing technological and workforce costs and thereby increasing profitability. TCO offers a more realistic picture of what employers actually spend on their employees and the management of their workforce, according to ADP's Understanding the Total Cost of Ownership report. "In addition to benefits and salaries, TCO includes costs associated with recruitment, compliance efforts, time and attendance and the systems required to manage, process and support all of this activity," ADP reports.
TCO Is Valuable in More Places Than You Might Think
With market competition increasing and processes becoming more complex, TCO is now being applied to everything from supply chains and real estate to the workforce and third party vendors to verify that the utmost possible value is obtained from an investment.
In a supply chain, TCO might factor into things like volatility of demand, product life-cycle and opportunity costs. Supply chain consulting firm International Supply Chain Solutions said calculating the total cost of ownership can give an organization more detailed information to make purchasing decisions. TCO can be applied to the cost of any purchase — whether that be a product, service or installation of a process.
As businesses increasingly move operations to the digital space, TCO is also being used to evaluate cloud computing and HCM software solutions. David Linthicum, senior vice president of Cloud Technology Partners, said that a cloud computing model might factor in existing infrastructure, organizational skills, compliance risk, difference in cost from before and after the cloud was implemented and the value of adding or avoiding future human capital expenses. "Most organizations don't define the actual TCO, and end up missing the market when it comes to IT's ability to deliver more value to the business," Linthicum said. "If you go by cost data alone, you may save some operational expenses in the short term, but the justification of continuing the march toward cloud computing just won't be there."

Communication Is Key
While cost factors are known to end users in the organization, they might not always be known to purchasing. TCO often requires collaboration between multiple departments and the consultation of technical experts, legal departments, production, supply management and transportation. "It is important that all involved parties have the chance to participate in order to obtain a useful result," according to International Supply Chain Solutions.
The need to measure and realize TCO will only increase as organizations become more reliant on technology, the cloud and the processing of data and business intelligence. According to SAP, the TCO for many organizations is "out of control" and being fueled by increasing demands from the user community, new sources of data, new capabilities and the costs of keeping people abreast of all the changes.
Organizations must establish a framework and define end users, how long items and services will be in use, assumptions for quantities or usage rate, and estimates for all costs involved in the area of the business. Total cost of ownership can prove to be a valuable tool to improve technological decision making, reduce workforce costs and increase profits.