3 Clear Advantages of Online Recruitment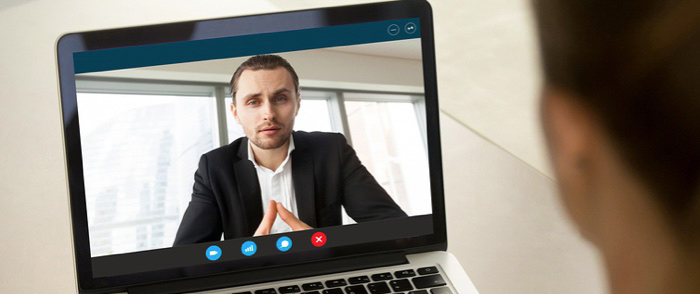 What are the advantages of online recruitment? Learn why it's the most efficient, cost-effective way for business owners to source new employees.
The advantages of online recruitment make it the most efficient and cost-effective way for business owners to source new employees. According to new benchmarking data from the Society for Human Resource Management (SHRM), the average cost per hire was nearly $4,700.
And with an unemployment rate that is at its lowest it's been since 1969. according to the Bureau of Labor Statistics, finding the right employees fast can mean saving more funds to reinvest elsewhere.
"In today's tight labor market, finding great talent is one of the toughest parts of running a small or midsized business," says Maria Black, President and CEO at ADP. "Finding and hiring the right candidate quickly is critical to their success."
While finding and onboarding a new employee is never easy, handling the process online can help you reach more potential hires as well as save you time and money. For instance, ADP recently partnered with ZipRecruiter to streamline hiring and onboarding processes to save time once you find the right candidate.
Before you start recruiting for your next open position, consider these three advantages of taking the process online.
Save Money
When you're looking to hire a new employee, there are a number of costs to worry about, from advertising fees and travel expenses to third-party recruiting fees and referral payments to employees who may have recommended the new hire. You may also have to pay a sign-on bonus or relocation costs to secure the new employee. And recruiting doesn't just involve the actual costs of hiring a candidate — it includes the costs of training and retention.
But when you take your recruiting online, you'll be able to save on some of those expenses. If you post jobs on the web, for instance, the fees are likely cheaper than those for classified advertisements in your local newspaper. And if you're a member of a professional or industry association, that organization may allow you to post jobs for free.
Social media is also an easy, no-cost option for sourcing potential candidates: You can reach many people for free by posting about job openings in LinkedIn groups or on your Twitter feed. When it's time to conduct interviews, too, you can avoid paying travel costs by talking to candidates via online video software.
Save Time
Rather than poring over hundreds of resumes by hand, an online recruiting platform can help you sift through job candidates quickly. Recruiting platforms like ZipRecruiter, for example, can identify applicants who have the desired qualifications through smart matching technology. Their program even sends your job post to 100+ of the web's leading job boards and aggregates the applications. It also reaches out to the best candidates in its network and invites them to apply. It's time consuming and costly to attempt that reach manually.
By allowing technology to source and screen candidates for them, business owners can spend time on other important matters, simply reviewing the narrowed list of best-fit applicants and carrying the process forward from there.
Cast a Wider (and Better) Net
When you take the recruiting process online, you have access to a much wider audience of potential employees than you have with a local newspaper ad or your own personal network. The internet is vast, and while that can be overwhelming, it also means that you can get in touch with those beyond your immediate reach who could be perfect for your open position. But wider doesn't always mean better: using online tools, you can also target specifically what kind of backgrounds or skills are preferable.
Once you've learned the advantages of online recruitment, there's no excuse for spending extra time and money to hire an employee who may not be a good fit. Don't wait to start nurturing your online network — you never know when you may need to hire somebody new.