HR Outsourcing and 3 Reasons Why Your SMB Should Consider It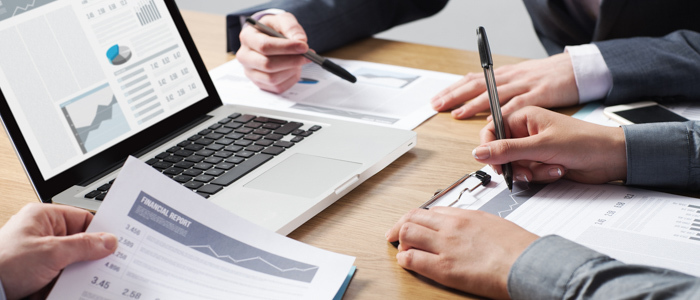 This article was updated on June 12, 2018.

Through HR outsourcing, business owners can delegate some of their non-core tasks to third-party providers, allowing owners to focus on their revenue-generating functions. While this practice may be commonly associated with larger businesses, it's clear that small to midsized businesses (SMBs) with limited resources can benefit from this model, as well.
Here are three reasons why you should consider outsourcing some of your SMB's HR needs:
1. Save Money
Many companies turn to HR outsourcing in an effort to reduce their spending on day-to-day operations. A third-party HR solution can be more cost effective because you can gain economies of scale. By working with a third party, you can allow your business to have access to the vendor's latest tools, technology and software that you may not have or cannot afford on your own.
2. Gain Skills and Knowledge
As the Society for Human Resource Management (SHRM) reports, a 2015 study by the nonprofit International Foundation of Employee Benefit Plans (IFEBP) found that the top reason that companies outsource is to have access to more specialized skill sets and expertise. This factor plays a particularly large role for SMB owners because they often have to wear many hats. Chances are, they do not have the experience of a fully staffed HR team.
An HR representative or department has many functions to perform on a day-to-day basis — everything from organizing employee benefits to setting up payroll and paying taxes. To help maintain compliance, the party or parties need to have a certain knowledge base concerning these particular tasks. Instead of spending your time and money on learning the ins and outs of payroll taxes, you can enlist a third-party specialist that already has this skill set.
3. Help Maintain Compliance
Businesses of all sizes need to comply with any and all applicable industry, federal, state and local regulations. Unfortunately, this presents a challenge, as companies must keep up with any updates or changes to these regulations. In fact, the IFEBP data indicates that maintaining compliance with benefits regulations and laws is one of the top two challenges for benefits departments. If your business is having trouble keeping up in this area, you may face potential tax issues, administrative penalties and costly litigation as a result. A seasoned, certified HR specialist can offer your business the guidance it needs to stay abreast of these complicated and ever-changing regulations, helping you to mitigate your overall risk.
HR outsourcing takes on different forms and can help businesses of all sizes — from a 10-person dentist's office to a 150-person private consulting firm — focus on their most crucial revenue-generating tasks. With proper due diligence, you can find the right third-party solution that can help your SMB grow.
Stay up-to-date on all the latest trends and insights for business owners: Subscribe to our e-newsletter.