How to Help Employees Return to Work After a Workers' Comp Incident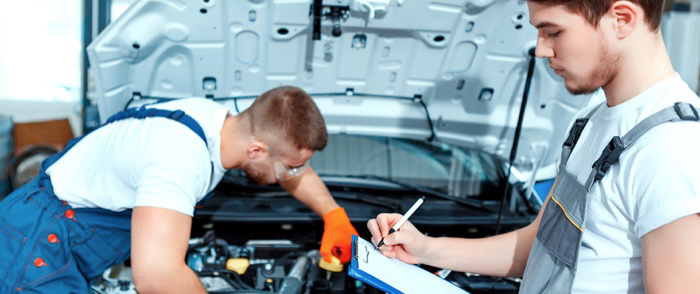 Many employees never return to work after a workers' comp illness or injury, which can be costly and detrimental for both employee and employer.
When employees are out of work for extended periods of time, it becomes less likely that they come back to work. According to research from the Job Accommodation Network, employees who are off work more than 12 weeks only have a 50 percent chance of returning. That's why finding a way to get employees back on the job quickly — even if it's not what they were doing before — is crucial, both to retaining your valuable workforce and controlling workers' compensation costs.
Here are three easy steps you can take to help keep your organization productive, protect your bottom line and preserve your employees' sense of independence by getting them back to work as soon as possible.
1. Communicate With Your Claims Adjuster
When you have an employee out of work while recovering from a work-related illness or injury, stay in close touch with your adjuster so that you have information about what the worker is able to do, and when. Even if the employee is not able to return to their normal job, they may be able to work a modified schedule or do alternative tasks. Your adjuster will usually ask for a copy of the employee's job description so that they can discuss with the doctor which tasks the employee is able to do at different stages of recovery. As the employer, you need to be privy to those details.
2. Focus on the Employee's Abilities
Rather than fixating on the fact that the employee is not able to do their normal job, focus on the things they can do. "The doctor may say the employee can go back to work, but can only lift 20 pounds," says Debra Robertson, Claim Account Executive at The Hartford. "That means he or she is able to work but maybe not do the same job as before. So you have to look for what he or she can do and use that as the starting point to get him or her back to work."
3. Get Creative and Be Flexible
Look around for adjustments you can make to allow the employee to return to work safely. For instance, maybe they need to sit rather than stand, or maybe they could take inventory rather than loading trucks. These modifications may not last forever; the employee may be able to return to their normal job after some time. But the important thing is to get them back to work and back on the payroll, which will help you both.
Helping employees return to work as soon as possible after a workers' comp illness or injury is important for both your business and your employees. By working closely with your insurer, you can avoid the costly process of having to hire and train a replacement, and, by improving your retention, you can help boost productivity and morale across your company.
Read the rest of our series on workers' compensation insurance:
Part 1: Common Workers' Comp Claims and How to Avoid Them
Part 2: How to Report a Workers' Compensation Claim
Automatic Data Processing Insurance Agency, Inc. (ADPIA) is an affiliate of ADP, Inc. All insurance products will be offered and sold only through ADPIA, its licensed agents or its licensed insurance partners; 1 ADP Blvd. Roseland, NJ 07068. CA license #0D04044. Licensed in 50 states. All services may not be available in all states. This information is not intended as tax or legal advice. If you have any questions, contact a tax or legal professional.
This is not an endorsement of The Hartford or any of its products and services. ADPIA partners with multiple carriers to provide access to Workers' Compensation products and services.