6 Cost Savings of Going Paperless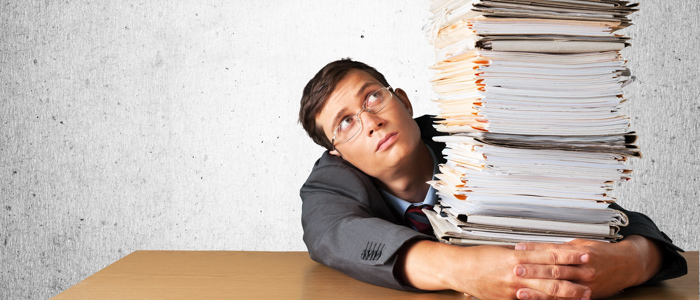 This story was updated on June 11, 2018.

The cost savings of going paperless, whether in your human capital management, HR activities or as a company-wide initiative, are many. As MultiBriefs shows, in 2014 U.S. organizations spent $80 per employee on paper annually, and 50 to 70 percent of office space was devoted to filing and storing documentation. Those are mind-boggling direct costs that are exacerbated by indirect costs such as time spent searching for lost paper documents, administrative costs related to managing paper and office supply costs related to paper management tools like filing cabinets, photocopiers and file folders.
The drive to go paperless has become a big trend in HR, and throughout the business world, for a number of reasons, including global efforts to reduce carbon footprints, the digital transformation of the workplace (enabled by technologies like cloud-computing and HCM systems), efforts to reduce the burgeoning costs of managing paper and available tax incentives for businesses "going green"/going paperless.
How Much Savings? It Depends . . .
Your cost-savings potential for going paperless will depend on the costs you're currently paying for paper and managing paper. Taking a close look at those costs will help enable you to analyze the full, cost-saving scope of going paperless. Some obvious suspects for HR-related/HCM paper reductions might include digital e-payment systems or pay cards to eliminate the need for printing paper checks and their related administrative costs of distributing them. Another paper-busting idea may be sharing employee-relevant news or alerts through an HR mobile application.
These "low hanging fruit" aside, here are six common paper-related costs to consider:
1. Lost Paper
A major drawback of paper is that it can be lost for any number of reasons, from misfiling to internal theft, and searching for lost paper documents can be a major, labor-intensive time drain. Your HR team should be focusing on leveraging your talent in order to meet your organization's strategic goals, not searching for lost paper documents. The searchable nature of digital data archives is a major plus and a key cost advantage over paper.
2. Retrieving and Aggregating Paper
As opposed to paper, digital records (in an HCM system) can often be automatically aggregated for reporting and auditing purposes, another efficiency/cost advantage over paper. Again, automating data collection frees up the valuable time of your HR team to prioritize more strategic, value-adding activities. Compiling paperwork is a repetitive, labor-intensive task (more like drudgery) that is not a valuable use of your HR professionals' time.
3. Security
When lost or stolen paper documents contain sensitive, employee-related data, the problem can quickly escalate into a compliance nightmare. While the security for digital data in an HCM system can't be 100 percent guaranteed, ongoing advances in cybersecurity such as data encryption and password protections help reduce the risk of data breaches.
4. Disaster Recovery and Remote Data Access
If your organization has a fire or flood, paper records could easily be destroyed. Having documents stored on your servers, perhaps in a remote location, or in the cloud, makes disaster recovery much more manageable. Digitization of data also supports remote working and remote access to data in a way that paper documentation does not. In a "paper office," employees need to be physically present inside the office to access data, which can greatly restrict worker flexibility (and engagement).
5. Physical Space
Think of all the office space devoted to the management and storage of paper documents. Filing cabinets and physical archives can be a massive space drain. Eliminating paper can help free up large amounts of office space, and allow organizations to greatly reduce their physical footprint and related overhead costs.
6. Tax Break
Both the federal and state governments have been making sustainability a priority by offering tax credits and rebates for going paperless. The U.S. Department of Energy offers an easy search tool to find tax credits and rebates in your state. You can also use your paperless initiatives as part of your Corporate Social Responsibility (CSR) reporting, which can enhance your reputation with your stakeholders, employees and customers.
Having "paperless" options for not just benefits enrollment and payroll, but for year-end tax documents — like W-2s and Form 1095-Cs — makes sense for all the reasons listed above. But emphasizing the cost savings should be your ace in the hole to kick your efforts into high gear and gain the support you need to get the job done.