How Office Safety Impacts Hiring and Recruitment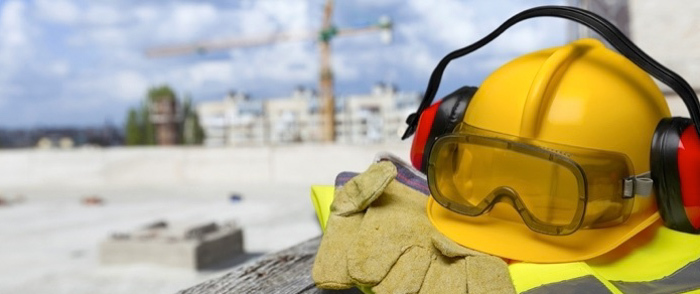 Here are four office safety best practices to help you meet the needs of your employees — present and future.

Among the many reasons office safety should be a top concern for businesses is its potential impact on hiring and recruitment. In fact, a recent survey found that workplace safety was a top factor for candidates considering job offers, as reported by Business Wire.
While 89 percent of employees surveyed said their employers prioritize workplace safety, 40 percent reported that their employer didn't display required Occupational Safety and Health Administration (OSHA) signage prominently. On top of that, 17 percent of all small business employees surveyed reported never having received any workplace safety training at all.
Being committed to safety demonstrates a concern for your employees' well-being. Word-of-mouth can be important in hiring and referrals often lead to great employees. Employers who disregard workplace safety may be plagued by negative buzz, while employers who go the extra mile to keep workers safe can earn an edge.
Take a Top-Down Approach

Your organization's management should set a positive example. A CEO who doesn't wear safety goggles on a manufacturing floor, for example, undermines their organization's dedication to occupational safety. So do supervisors who allow employees to clutter emergency exit routes with spare office equipment or empty cardboard boxes. The commitment to and enforcement of workplace safety must start at the top.
Refer to Compliance Standards

Employers should review their industry's obligations under OSHA regulations and ensure that their workplace is free from serious hazards. Assess tools and equipment, confirming that everything is properly maintained. Audit operating manuals, procedures and processes to guarantee that tasks are completed safely and as instructed. Additionally, make sure to post the OSHA job safety and health poster where workers can see it.
Perform Worksite Analyses

OSHA recommends continually assessing your workplace for existing and potential hazards. Implement processes and procedures designed to boost safety. Additionally, work closely with employees to determine if they're exposed to hazards during the day, and take the time to ask whether employees have any additional concerns. Thank employees who bring up safety concerns and take quick and appropriate action to address the situation.
Offer Regular Training
Proactively train your employees on safety policies and procedures. This way, employees understand what's expected of them when it comes to workplace safety. Keep in mind, however, that safety training is an ongoing process, so plan to provide reviews and updates regularly.
Remember that while taking these steps to demonstrate to your workforce that office safety is a top commitment is an effective way of attracting prospective employees, it can also help you evaluate the candidates you're considering. When interviewing, include questions that will help you assess how likely a given candidate will be to help you uphold the safety best practices you've put in place.